A hot, sunny summer's day. A perfect day for a celebration. The aroma of gourmet, gorgeous food cooking. Hog Roast Boston reflects on Sandra's 50th birthday garden celebration. An afternoon filled with fun, fizz and fantastic food. 
Sandra was thrilled that her birthday party had finally arrived and Hog Roast Boston offered to help her put up her decorations in the garden. There were balloons, banners, lanterns, candles, the whole lot.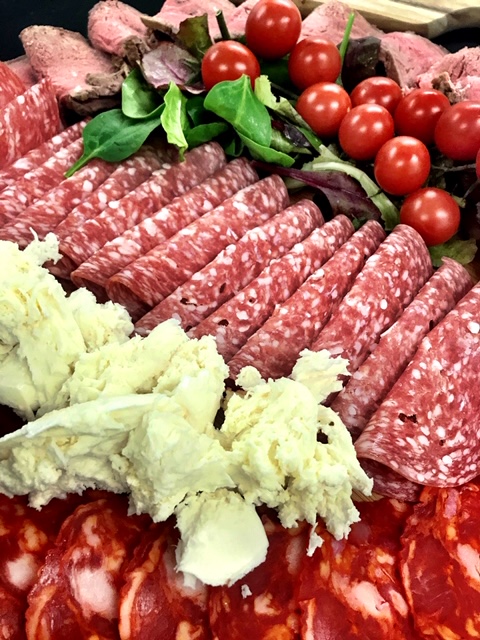 There was a bar set up on one side of the garden with a range of beverages which Hog Roast Boston bar staff manned for the afternoon. They served the guests and went around topping up people's fizz. On the other side was the food gazebo. A combination of Hog Roast Boston's traditional hog roast and classic BBQ. 
Sandra and her two teenage rugby-player boys were particularly excited about the hog roast. They could smell it cooking away while they were putting up the decorations, making their bellies rumble and mouths water. The BBQ started as the guests arrived so that the food could be cooked fresh and to order. 
At 3pm the guests, of course with Sandra's boys are the front of the queue, lined up to tuck in to the delicious spread. The pork had been cooked slow on low heat resulting in extremely tender pulled pork that melted in the guests mouths and the crackling was particularly crunchy with Hog Roast Boston's catering manager hearing the crunch as people took a bite. 
The burgers and sausages sizzled away on the grill, being from the local butchers guaranteed a flavoursome delight. The marinated chicken kebabs also went down a treat with the guests. 
Everyone was complimentary on the food, especially commenting on how tender the pork and tasty the stuffing was. The homemade coleslaw made fresh on site and the green mixed salad was welcoming side, some even popping the coleslaw on top of the pulled pork and adding BBQ sauce to make it into a wholesome American burger. 
This summer restrictions should be lifted and a family celebration is just what you deserve. Be like Sandra and enjoy Hog Roast Boston's yummy food and great service.