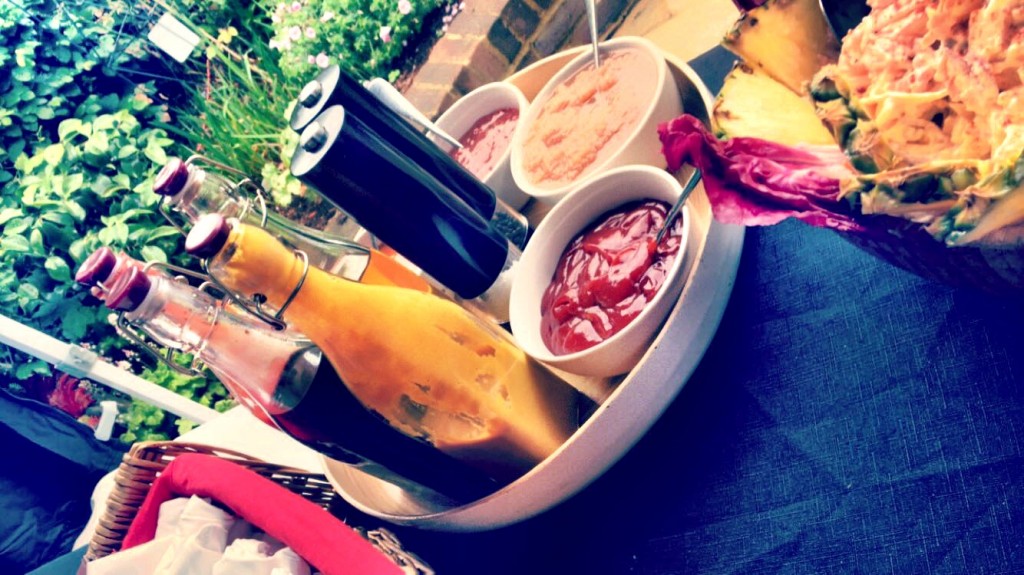 We realize that hog roast catering is taking over many of the traditional forms of catering that take place at a wedding. If you are considering a hog roast, enjoy yourself and let us do the work. Our catering professionals will take care of everything. We will set up, create a wonderful meal for your guests, and take care of the clean up. All that you have to do is sit back and create fun and memories to last a lifetime. We can bring many benefits to you through catering. We use machines and tools specifically made for the art of hog roasting. Because we specialize in hog roasting, we will be able to cook your food to perfection. Having a specialist is often better than creating a menu for a general cook.
Why Choose Spitting Pig Lincolnshire?
Our cooking process, along with our machines, is very hygienic. Our catering services typically work out to cost far less than having a regular wedding caterer. When you come to us, you will be surprised at how cost effective the whole process is. It is this very reason that hog roasts are raising in popularity when it comes to the wedding scene. Our caterers are able to prepare meals in areas that a traditional caterer may not. Due to our extensive tool and machine line, we are able to cater areas that would normally be considered geographically difficult. One great reason to have a hog roast is that the majority of the guests will enjoy their meal. You would not have to worry about pleasing everyone when it comes to creating the perfect menu. We also provide side dishes that compliment our hog roasts.
Hog Roasts & A Variety Of Dishes
We are happy to create the perfect hog roasting experience for all of our customers. We can cater in almost any location that is outdoors. We have experience in catering weddings, other special events, corporate events, marquee events, and more. We will treat all your events as if they were ours. We want everything to be as perfect as you do. We strive for the highest of quality and superior customer service. Let us cater your special events, bringing good food and peace of mind on your special day. Let our experience and professionalism take care of your dinner needs. This will give you one less item that you have to worry about on your to do list.