Hog Roast Stamford's latest event was a Christmas party that Client Roger had arranged for his big team of 50 team members. The company wanted the Staff Christmas Party to be fun and special for everyone!
Client Roger worked with the Hog Roast Stamford team to put together a catering package for the event. The catering package included not only a Chef to cook the meal, but also the use of wooden bamboo crockery and cutlery. Plus, all the waste from the catering element of the event would be disposed of by the Hog Roast Stamford team in a safe and responsible manner.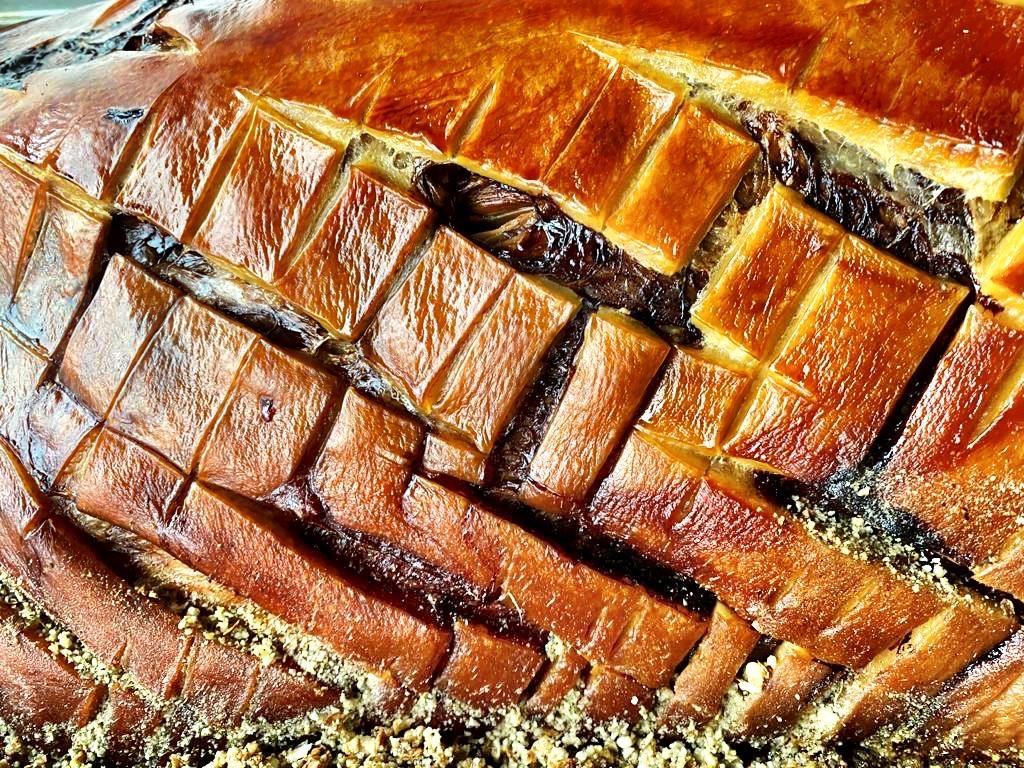 Chef Shaun and his wife Lou (who is his glamorous assistant!) arrived at the Marquee venue for the event several hours before the 8pm serving time. Between the two of them they set up the cooking equipment and then got straight to work on producing the magnificent buffet that Client Roger had agreed on with the team.
Client Roger wanted the buffet to be a delicious spread of tasty treats. He was keen however that it shouldn't be a traditional Christmas feast, he wanted a tasty and exciting buffet for his guests to enjoy!
Chef Shaun and assistant Lou are an experienced team who had a delicious buffet ready for the lucky party guests to eat at 8pm on the dot! The serving table was practically groaning under the weight of the magnificent spread.
There were three meaty treats the guests could choose from, these were: Creole pulled Quarter of Spiced Lamb, Cajun Spiced Whole Roast Chickens and BBQ Pork Butt. There was also of course, a vegetarian alternative on offer too. Alongside these treats there was also platters of fresh Greek salad, Corn Cobettes, Memphis style crunchy coleslaw and skin on southern style baked potatoes. Finishing off the buffet was a platter of grilled vegetable wraps that were served with Tzatziki dip, and a basket of crusty rolls.
The buffet went down a treat! The guests tucked into it eagerly, and there were smiles all round.
Client Roger was delighted, his staff had a wonderful party and thanks to Chef Shaun and Lou's help the partygoers had the energy to dance the night away.