Have you ever considered opening up your own catering business? Or ever just wanted to do the catering yourself at your next party? If either of these thoughts have ever crossed your mind there are a few things that you will need, aside from possessing great cooking skills that people simply adore! You will require a piece of great equipment that will make cooking tasks go by with ease. Purchasing a hog roast machine is an extremely large investment. In fact, many people that are wanting to start hog raosting commercialy or simply want to use a machine for personal use, do not have an adamant amount of funds up front to be able to purchase one of our machines. This is why we have made hog roasting that little bit easier on you; we offer the option to hire our machines for an allocated frame of time.
A Fantastic Catering Solution
When you hire a hog roast machine you will be able to decide upon the amount of time that you will require the machines service. We do require that you let us know in advance when you wish to hire the machine, so we can ensure that the machine is delivered to your location. There are so many different things that you can cook with one of our hog roast machines that many people are astonished that these machines can actually be used for additional dishes besides roasting hogs. In fact, there are some people that may not be large fans of pork products. If this is the case, you can easily roast lamb, goat, or even a decent amount of beef on one of our machines.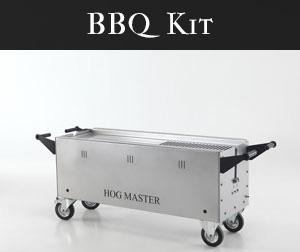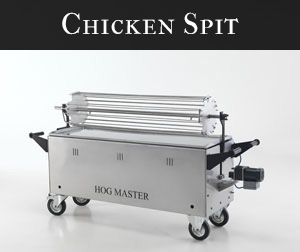 Aside from cooking simple main courses, our hog roast machines for hire can also be used to cook perfectly roasted vegetables if you desire. Remember when it comes to starting a catering business, if you do not have the proper equipment for the job, you are simply making the task a lot more strenuous that it has to be. Our hog roast machines for hire can easily cook enough food for a group of 125 people. However, if you are opting to cook for more people that the suggested 125, you may want to consider obtaining two of our machines to double your cooking power. A lot of caterers when they are first beginning their business are simply trying to get their names out to potential clients. With the amount of money that new caterers are already having to invest into their businesses obtaining equipment can put a large financial burden on their overhead that they put aside strictly to begin working for themselves.
We understand that the economy may not seem promising. This is why we offer the alternative to hire our machines that come equipped with all of the accessories that you will need to cook a meal for a large group of people. Our hog roasting machines contain several wheels along their bottom base. This gives you the option to transport the machine from one area to another. Inadvertently, you can easily choose to hire a machine from us and begin your catering company off on the right foot.