Immersed in history and with a rich culture of food, festivals, movies and family businesses, Lincolnshire has surely made its mark on the UK map.
With its beautiful open spaces,  historic buildings and seaside resorts you won't be surprised to find out that hundreds of movies have been filmed in our bustling towns and serene countryside. From The Da Vinci Code (2006) being filmed in Lincoln Cathedral to The Haunting (1999) filmed in Harlaxton Manor, Hog Roast Caistor even had the chance to provide a full roasted pig to the famous film set of Burghley House, where Pride and Prejudice (2005) was filmed!
If you can't find your town on our list below, don't fret! Here at Hog Roast Caistor we'll try our best to provide our services to every corner of Lincolnshire, even if you're on a movie set!
Here at Hog Roast Caistor, we are passionate about providing only the highest quality slow roasted food to events throughout the Lincolnshire area. Where possible we always strive to use locally sourced ingredients so that you can rest assured that your slow-roasted food will be as fresh as it is delicious whilst supporting fellow local businesses in the process!
As part of the UK's leading hog roast catering business, Hog Roast Caistor pride ourselves on the fact that we can cater at any and all events! Due to the unique flexible nature of our ancient cooking technique, we are able to easily scale any meal up or down depending on the number of guests you have in attendance. What's more, is due to the fact that we have custom-built our own hog roasting machinery, we have designed it all to be fully portable. This means that no matter where you are hosting an event, our hog roasting team of chefs and servers will be able to travel to you and create a bespoke meal to your specific requirements. Furthermore, once on site we are not limited by the weather conditions and can easily cater indoors or out providing there is plenty of ventilation.
Once on-site, we will work tirelessly to ensure each and every one of your guests are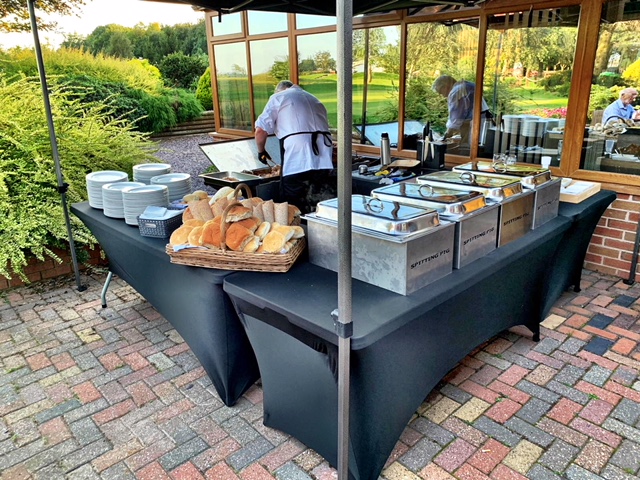 able to enjoy plenty of our mouth-watering food. Simply browse our menus online or speak to one of our Hog Roast Caistor chefs to get an idea of the menu we could offer at your event. We can always acter to any and all dietary requirements, offering a fantastic selection of meat-free alternatives and can provide food for those with allergies or intolerances.
We always ensure to keep you, our client, and your guests at the heart of everything we do when we cater at your event. Right from our arrival, in plenty of time to get all of the food prepared for your requested serve time up until our exit- leaving nothing behind except full bellies and any leftovers for you to enjoy in the following days.