Whether you're looking to celebrate the beginning of the weekend or a way to power through the Monday blues, our Gourmet Delivery service offers a much welcome treat that your whole family will be sure to appreciate regardless of the occasion.
As leaders in our respective field, the Hog Roast Bracon team are always looking for new and exciting ways to introduce the irresistible craft of hog roasting to the nation, and now we're offering you the chance to dive into one of our tasty menus without having to get up from the sofa. In the past year, this new addition to our portfolio has exponentially grown in popularity among our customers – and once you've tried it for yourself, we think you'll understand why!
On top of a smooth, effortless booking process that is easily accessible for everyone, we're offering completely contact-free deliveries, so you can feel safe at all times. Our team will do all the hard work, and we promise to be punctual with your delivery too, so there's absolutely nothing to worry about on your end.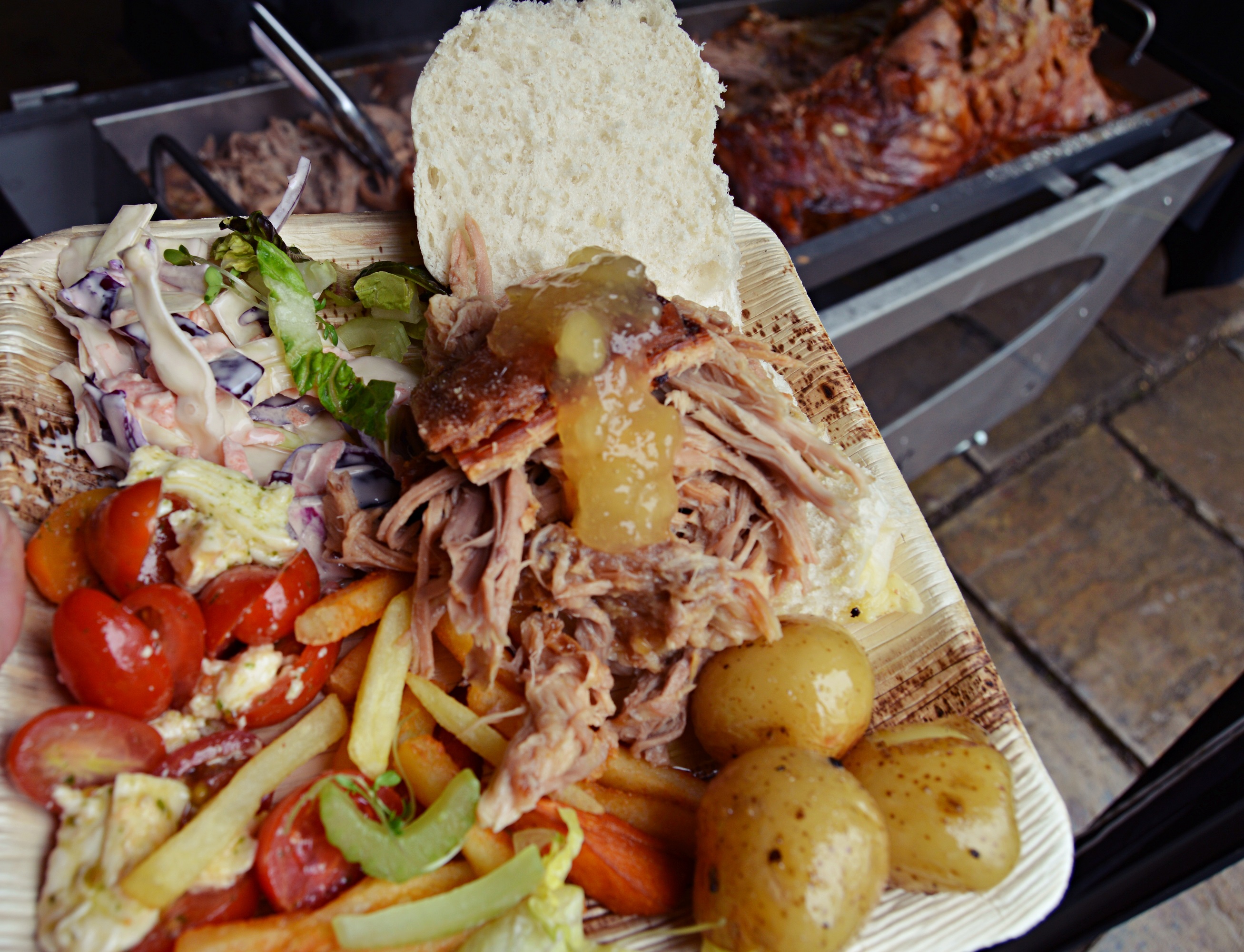 Unlike most drop-off services, who's main focus is on speed over quality, Hog Roast Bracon's main priority is, and always will be, the latter. Here, we are wholeheartedly committed to serving fresh-tasting, quality food, created from the best, locally-grown and sourced ingredients the region has to offer. To keep up with our established standards and ensure that our customers receive their food on time, our catering crew begins all their preparations hours before the agreed delivery time arrives; ensuring you receive a wholesome selection of mouth-watering dishes that are still steaming hot.
Even as we approach lockdown's end, the Gourmet Delivery service continues to provide the perfect at-home escape for many of our customers; but it has also proven to be a popular choice for our businesses clients too. Perfect for a workplace lunch treat, or a mid-meeting bite to eat, Hog Roast Bracon has succeeded in developing an ideal catering solution for all occasions.
To find out more about the Gourmet Delivery option, or to book one for yourself, get in touch with Hog Roast Bracon now.