Here at Hog Roast Butterwick it has been difficult for us to not be working every weekend to provide brilliant foods and catered service to many wonderful celebrations and events amongst friends, peers, and family. We've missed you a lot. But we've been working hard behind the scenes still to provide in whatever way we can, and to get ourselves ready for all new menus and perfect roasts for when events inevitably return. And now with restrictions looking hopeful to relent come summer we couldn't be more excited to share the bright shining days with you once again.
Better times are coming, and you're going to want to start preparing now ahead of the queue to ensure that your celebrations are done in justifiable style with Hog Roast Butterwick. We have so many ways for you to enjoy that special day when we can all reconnect once again, so how on earth are you going to pick!?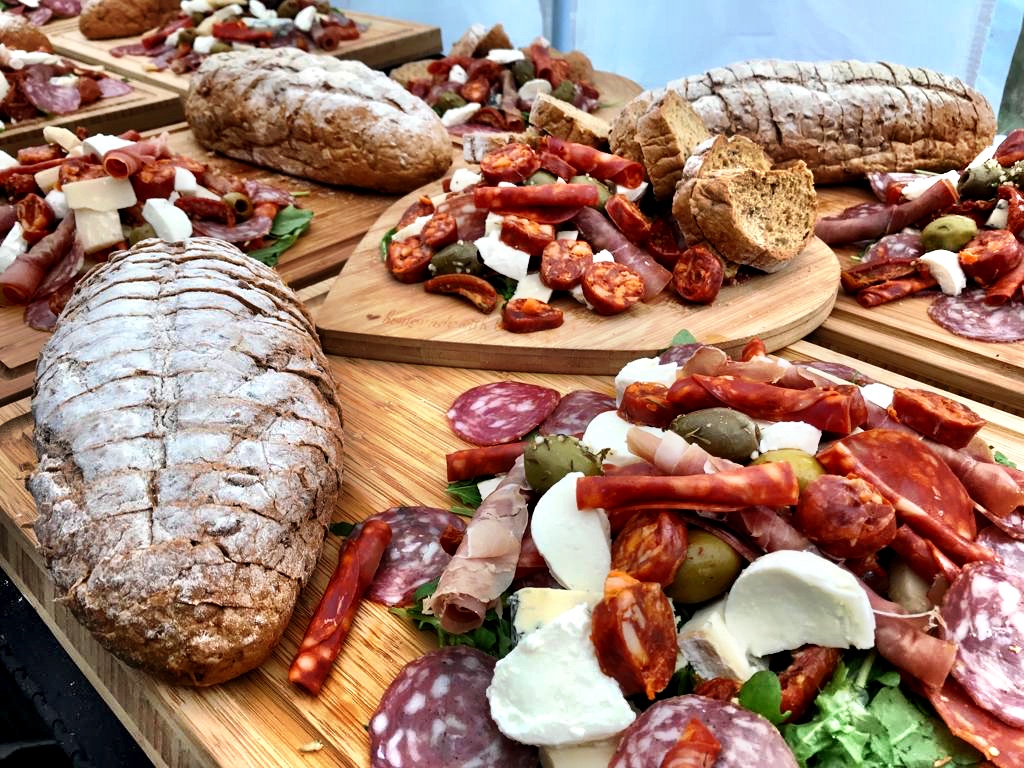 We recently launched our all-new Alfresco Menu for 2021, perfect for warm days out in the sun as it brings a share of the Mediterranean to your events with our premium antipasti platters complete with fine meats, cheeses, breads and extravagant oil drizzling's.
Or maybe you just want the classic Hog Roast – the mainstay of Hog Roast Butterwick's brilliant services. It always gets the job done with our exquisite meaty pork roast served up with fine salads, potatoes, our very own sage and onion stuffing, breads, and more. The classic Hog Roast also comes with a choice of veggie and vegan options too with our grilled veg and halloumi skewers and our BBQ pulled jackfruit.
Or maybe you want a taste of the other side of the Atlantic with our Southern Slow Roast Menu – a glorious feast of American style roasts, briskets, smoky sauces and more. And of course there is the tried and true classic BBQ menu, a staple of British summer, fit for those warm summer nights.
Of course, maybe you want the experience of hog roasting all for yourself – and that's fine, we're not offended! – and so might want to look to hire our machines for yourself.
However you want to celebrate, Hog Roast Butterwick is your best option to ring in the return to normality again, and you'll want to get ahead so call today!