Housewarming parties are the perfect way to unwind after a stressful period in your life, while also giving you the opportunity to show off your new home in style! The style of catering you choose for your party will depend on your budget and formality, but Hog Roast Asserby have a menu to suit them all. This winter, our team catered for a housewarming party in Lincolnshire, and this is the menu that we provided…
After moving to a new home in Lincolnshire, Sarah and her partner wanted to host a housewarming party for their friends and family. The party would be an opportunity to show off their new house, as well as thanking people for their help during the moving period. Since they didn't have to spend money on a venue or décor, the couple chose to provide some delicious catering for the 40 guests. After discussing menu options with our catering manager Rob, it was decided that our Gourmet BBQ was the ideal choice, since it provides the widest variety of delicious dishes.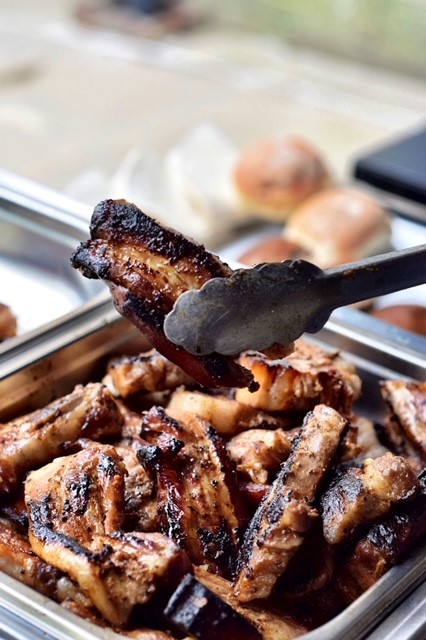 On the day of the event, the Hog Roast Asserby team arrived in advance of the 7:00pm mealtime. We began by preparing the main dishes, including gourmet British beef burgers, succulent sausages, BBQ spareribs, marinated chicken kebabs, and vegetable and halloumi skewers. This provides a delicious variety of dishes, with plenty of options for the guests to choose from. Alongside this, we also served fresh bread rolls and wraps, homemade chips, crunchy coleslaw, and seasonal vegetables. Overall, this created a delicious and varied menu for the guests to enjoy.
We served this menu buffet style on bamboo crockery and cutlery, which was the ideal level of formality for the evening. This menu was a great compliment to the event and we had lots of fun providing this catering!
Do you have an upcoming event in need of catering? If so, get in touch with Hog Roast Asserby today to book your date. Simply let us know your party size and location and we can begin to plan your ideal catering package. We hope to hear from you soon!