Saying "I do" to your best friend is one of the most special things that any of us can ever do in life, and so for every part of your wedding experience Hog Roast Saxilby catering are here to ensure that you're able to keep everything exceptionally special. How as a caterer can we do that? Well with wedding dining we can make your special day a truly unique and brilliant experience as we deliver unique, stylish hog roast dining to all manner of events, not just weddings, and bring an exceptional service that every guest will be impressed by. With Hog Roast Saxilby, the vows won't be the only thing to remember for a lifetime at your wedding!
We know as a caterer that everything on your wedding day has to be at its very best. Caterers love serving at weddings because it is a chance to really show off the very best of your services. It's all flash, it's all flash, and the dining always has to be an at absolute premium for quality. Guests expect to be impressed for weddings, and so as a caterer we love being able to rise to that challenge for weddings.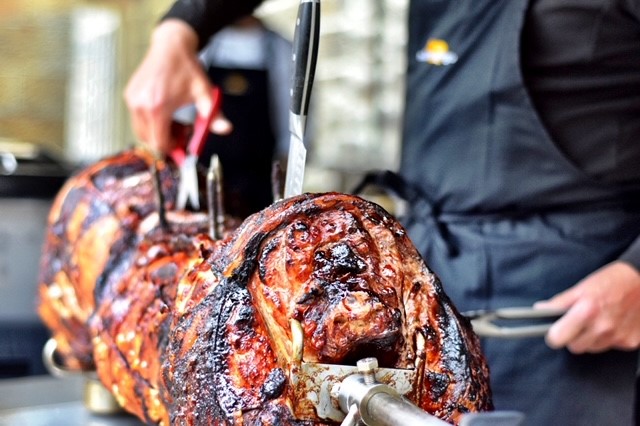 Hog Roast Saxilby is all about the glitz, the glam, and, most of all, the spectacle that weddings typically require. Providing style and spectacle in dining has been a mainstay of our catered services for the 20+ years that we have been operating, so it is great to have an environment in a wedding where that is encouraged to be ramped fully up to the max. For your wedding we'll put on a show. It is truly special, once in a lifetime kind of event, so your dining should reflect that. Our hog roast helps to do just that as we cook it in the authentic spit roast style. Not only are you getting exceptional tastes from this perfect crispy, tender, juicy golden roast, but you can get also have a touch of fiery spectacle too if you choose to have our team cook our roast in front of guests (we cook fresh on site anyway, so it's up to you whether it becomes part of the experience).
Hog Roast Saxilby delivers special dining for special days, so why not come get yours now!