Here at Hog Roast Leverton, we don't just offer our catering services. We also have a popular request from customers of renting out our machines and using them for their own events. This year, a 3rd time customer Matthew hired one of our Hog Roasting machines for his very own NYE party. Although he had used our services before, we delivered the machine ourselves along with a 'how to' manual. Our team here at Hog roast Leverton take pride in sharing knowledge about our roasting machines, therefore when we delivered Matthews hire, along with a pig itself, he complemented how helpful we were when offering to set up for him.
Matthew held his NYE party in his large fenced garden here in Leverton. With the bitter breeze of the new year, the roast gave all his guests that warm thrill that they needed when dancing away the night. He explained to us that his machine was so easy to set up as our team had shown him, he was also thrilled that he could enjoy time with his guests whilst our machine did all the work for him.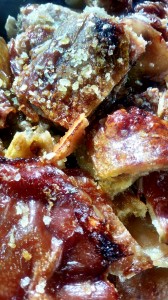 Matthew hired a classic tribute singer as his entertainment for his party, he mentioned that even Frankie, his special tribute guest, enjoyed the large pig we had provided and devoured the gorgeous crispy crackling that we are most famous for.
Hog Roast Leverton offer machine hire at attractive prices to enable our customers to cook their own food, sometimes this is preferred at a small event like Matthews, with just 40 attendees. Clients always leave feedback about their experience when hiring and 5 star ratings are left with us. We are often told that the instruction manual is detailed, informative and easy to follow. We are also applauded for our excellent meat quality. Hog Roast Leverton are here to help for any occasion, whether it be a self-served party or a large wedding with waiting staff required. You name it, we cater it.