When it comes to planning any sort of event, the weather is an unknown factor that could potentially ruin your entire day (especially at this time of year), but thanks to Hog Roast Colsterworth you don't have to let the blustery winds and heavy rainfall keep you from enjoying the hog roast feast of your dreams! With our lightweight and versatile cooking equipment, we can cater for both indoor and outdoor events and last weekend saw our team making the one hour trip to Mansfield where bride-to-be Joanne had arranged for us to prepare our formal hog roast dining menu for the 110 people she that had invited to her wedding reception.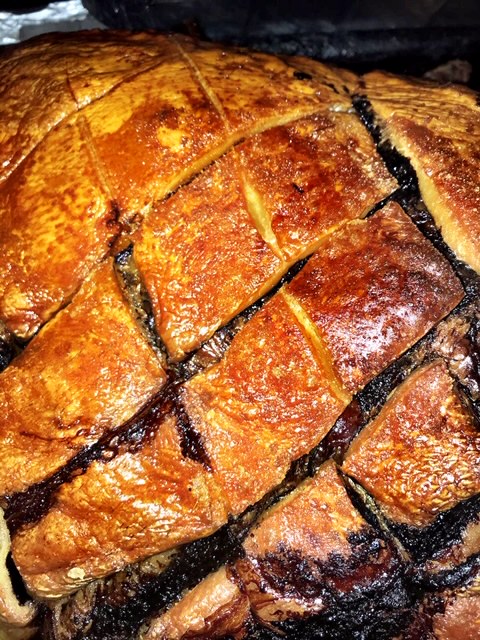 Having spent months planning for her big day, Joanne, like most brides, was feeling anxious about everything going exactly to plan, but her fears were soon relieved after discussing the wide range of packages Hog Roast Colsterworth has to offer with our resident catering manager Rob as well as reading through the testimonials from our previous happy customers. With her nerves replaced with exhilaration, Joanne couldn't wait for her wedding day to arrive and soon let the guests know all about the delicious buffet they were set to experience!
Arriving at Liberty's Dance Studio six hours ahead of the serving time, Hog Roast Colsterworth began preparing the medium-sized whole pig which they rubbed down with salt and evenly scored to create a layer of the perfectly crispy crackling that our clients always look forward to, before moving on to the tantalising side options and meat-free alternative. After exchanging I do's, the newlyweds made their entrance to the function hall where they were greeted by generous platters of freshly tossed mixed salad, creamy coleslaw, pasta salad, homemade chips and colourful vegetable skewers; but it was the golden hog roast that stole the show!
The guests arrived soon after and everyone couldn't wait to get stuck in to the tantalising menu which offered something for everyone, including the pickiest of eaters who loved the food so much they returned to the serving table for second helpings of their favourite flavours.