Remember, remember the 5th of November; It's a day that has been pencilled into our national diary since the year 1605, with celebrations growing more and more spectacular with each and every year that has passed. At Hog Roast Bigby Somerby, we especially look forward to this time of year as our delicious rotisserie-cooked pigs are the pièce de résistance which tie together the whole celebration.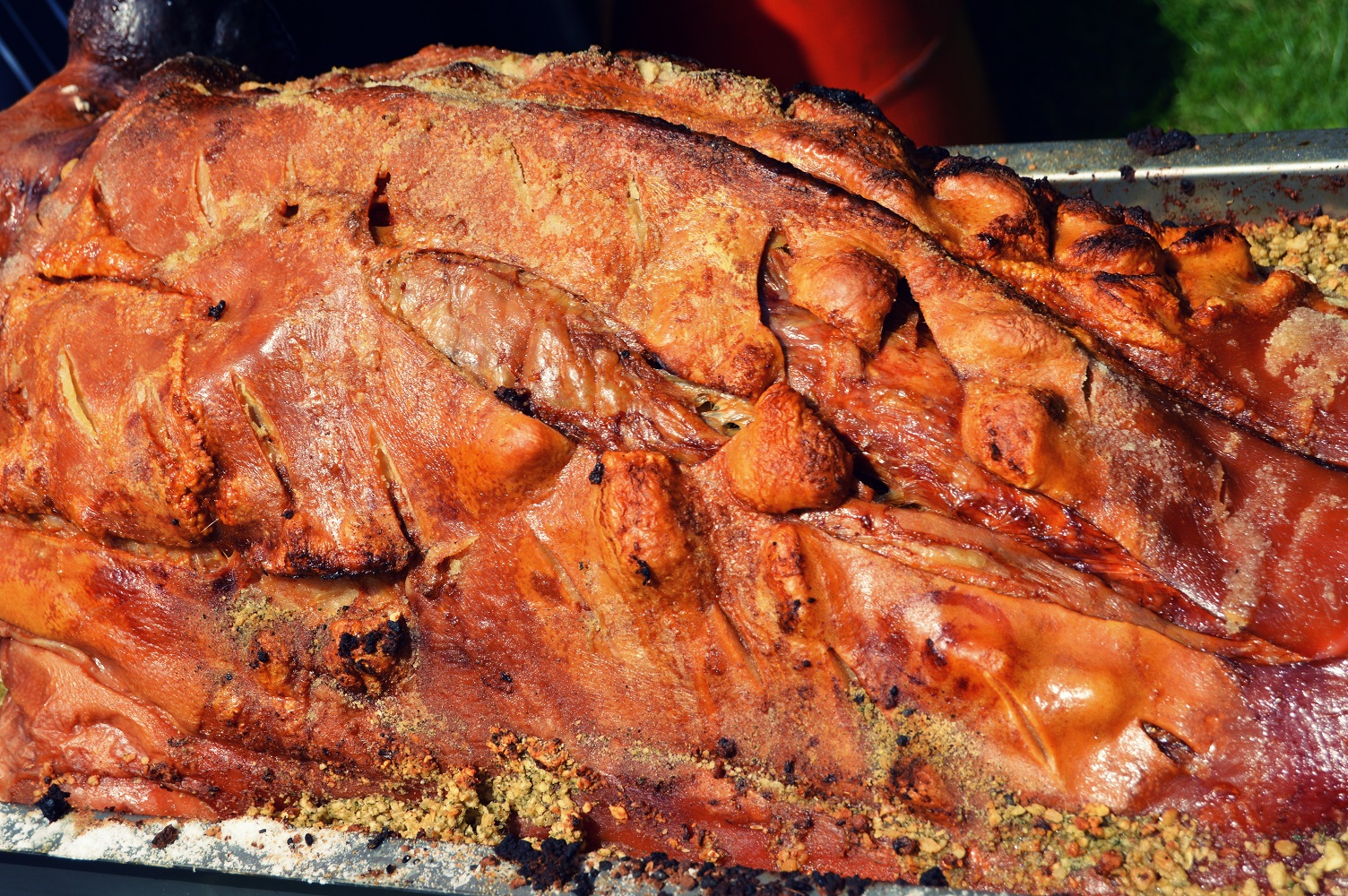 Unfortunately, 2020 had other plans in mind, which for the most part, put a halt on the blazing bonfires, organised fireworks displays and seasonal festivities that we all know and love. But all was not completely lost, and our Hog Roast Bigby Somerby catering crew did still manage to treat at least some of the community to one of our glorious spit-roasted spreads last week.
In the run-up to Guy Fawkes Night, our team was approached by event organiser, Siobhan who had planned an evening fireworks display for the community in the next town over. Instead of being huddled together like a family of penguins underneath a pitch-black sky, this socially-distanced event called for attendees to watch the entire display from their cars.
This idea immediately proved to be a popular one, and very quickly Siobhan sold out of all 150 tickets. Hoping to add a memorable finishing touch to the event, the client was also keen to find a skilled catering service to serve an exquisite meal – and with years of experience at the head of the industry, Hog Roast Bigby Somerby was the ideal choice!
From our list of menu options, Siobhan had opted for our classic hog roast menu, which celebrates the traditional cooking method by offering a show-stopping spit roasted pig with salt-infused crispy crackling, juicy pulled pork, savoury stuffing and sweet, homemade applesauce. For non-meat-eating guests, our grilled veggie kebabs with halloumi cheese chunks and tzatziki dip were included on the menu.
The awe-inspiring explosions of colour lifted everyone's spirits, and the soul-warming food that Hog Roast Bigby Somerby prepared was a huge hit among the event-goers, who eagerly munched away on the crunchy rolls that had been generously stuffed with carvings of succulent pork, seasonal veg and all the trimmings.