When Client Bobbi got in contact with the Hog Roast Barnet le Wold team about her birthday party she was unsure if the team would cater her birthday party due to the small guest list. With a guest list of 8 people the celebration was intimate, but after speaking to the friendly team Bobbi was reassured that no matter what size guest list the team are ready and willing to be of service.
Bobbi wanted a very simple and relatively plain menu for her lunchtime buffet with her few guests. So Chef Rob arrived at the client's home, where the celebration was taking place, several hours before the 1pm serving time.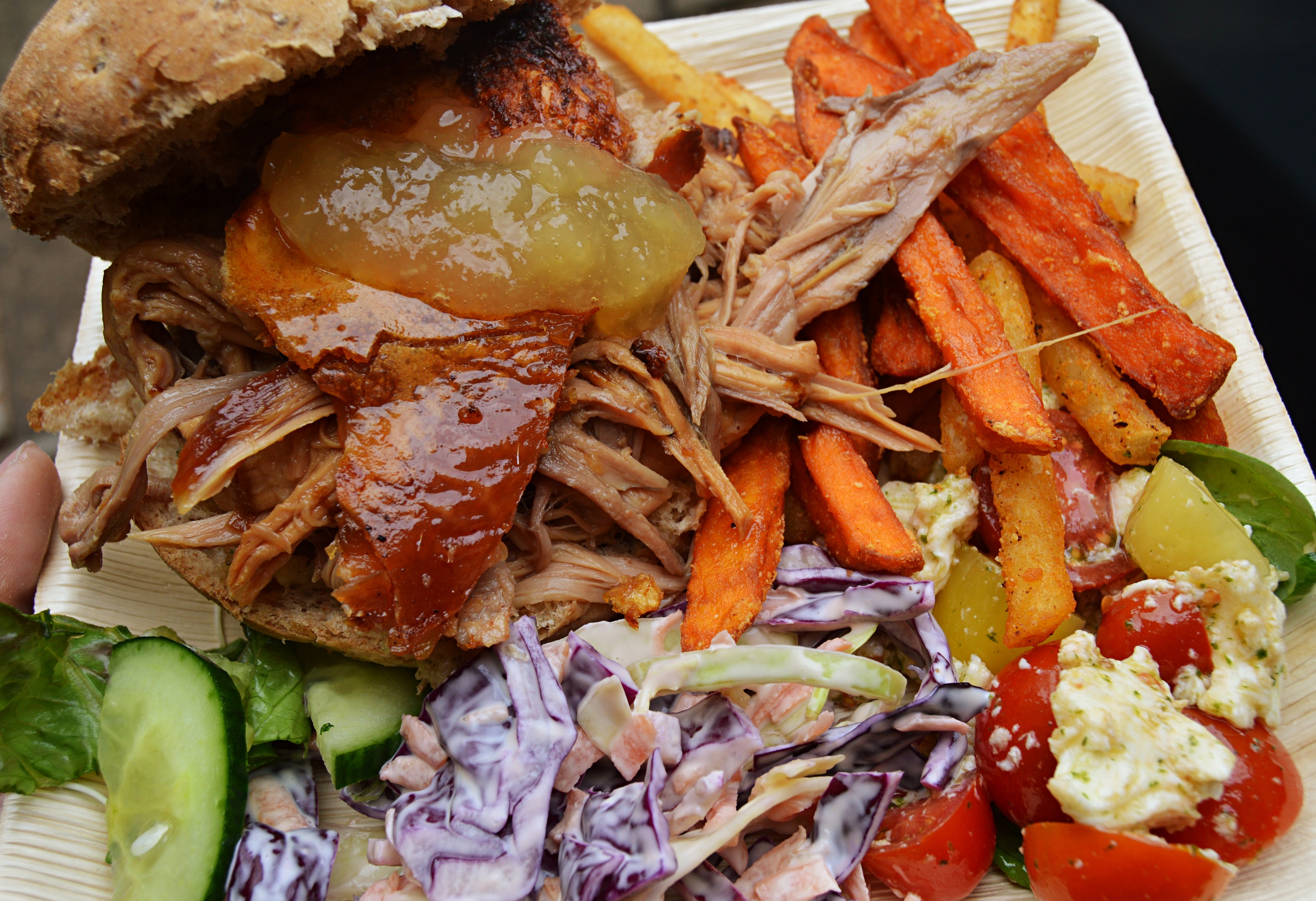 There was plenty of space for Catering Manager Rob to set up the catering gazebo, cooking equipment and serving table on Client Bobbi's driveway. Chef Rob then got straight to work producing the delicious treats that combined to form the tasty birthday buffet.
As part of the catering package that Bobbi paid for not only did the Hog Roast Barnet le Wold team provide the food and Chef Rob to cook it, but they also provided high quality disposable crockery and cutlery for the guests to use. This crockery and cutlery was then disposed of, alongside any other waste from the catering of the event, by Chef Rob in a safe and responsible manner.
The main attraction was the Classic Hog Roast, this was a slow spit roasted pig that had been sizzled to perfection under Ron's experienced eye, and was served with crispy crackling, homemade sage and onion stuffing and tangy apple sauce. There was also a large basket of soft bread rolls and a selection of dips and sauces on offer for the guests to tuck into. Finally there was also a large platter of chips, which were a mix of sweet potato and normal potato and a small selection of grilled vegetable and halloumi skewers.
Birthday girl Bobbi and her 8 guests made short work of the buffet, it was absolutely ideal for the lunchtime meal. Client Bobbi was delighted with Chef Nathan's hard work.
Once the food had been eaten Chef Rob quietly tidied away. The event had been a calm, cool and collected success.