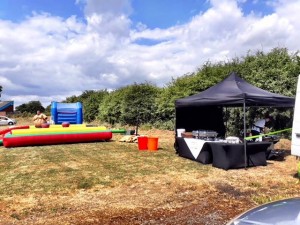 Hog Roast Barton-upon-Humber were delighted when we were approached by Daniella to cater for 80 people at Bakkavör Group which is an international food manufacturing company based in Humberside and who were holding a family fun day to raise money for homeless people.
Hog Roast Barton-upon-Humber has catered for many corporate and charity events and clients have been so impressed with our quality of food and service that we have received repeat business from them and with very positive feedback; it is essential for any catering company to ensure that the high quality is sustained and consistent as there are many good catering organisations out there, we like to think that what makes Hog Roast Barton-upon-Humber stand out and be great, is the consistently excellent food and service that we provide.
Hog Roast Barton-upon-Humber regularly delivers corporate event hospitality alongside catering for private parties and wedding events and is renowned for very high-quality food and services with a difference! For corporate events, it is crucial to have a range of menus as clients' expectations are often quite different ranging from formal dining to grass-roots paper plate events and from less than 100 participants to over 500. Hog Roast Barton-upon-Humber has five different menus to choose from to accommodate the venue location, style and budget for each organisation; we recognise the absolute requirement for professionalism and good impressions so that the client's staff and partners can be assured that they are in good hands and we consistently deliver top class results for all of our clients.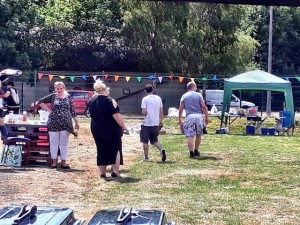 Event planning is a fundamental part of our seamless service and we arrived at the venue in good time and liaised with the organisers to discuss the arrangements and began to set up. It was a lunch time service and once set up, immediate interest was apparent in what we had to offer with many of the guests fascinated by the sight of the hog roasting away and the fabulous, aromatic flavours that were emanating from our roast and from the wide selection of food that we would be serving. The client was so pleased and impressed with our service and high quality food that we have been invited back at the end of the month to cater for another event!