Gathering as a community for Halloween is great since it is an opportunity to show off some great costumes and enjoy fun entertainment with the people around you. Community centres are the heart of many towns and villages, so it can be ideal to use them to host events whenever possible. We recently catered for a Halloween event in Lincolnshire, providing catering that was suitable for the whole community!
With Halloween approaching, Hog Roast Barholme's catering manager Rob was asked to provide a tasty menu for a local community centre in Lincolnshire. The community centre is planning to provide a family-friendly event, with entertainment including face painting, fireworks, and fancy dress! To ensure that there is something for everyone to enjoy, Hog Roast Barholme needed to provide a menu that included dishes for vegetarian and gluten-free guests. After a discussion. We decided that our Southern Slow Roast menu was the ideal choice.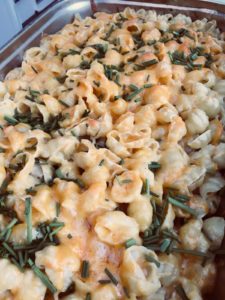 For this event, we are planning to provide three delicious meats, including a BBQ pork butt, Louisiana sticky pork ribs, and a pulled quarter of minted lamb, as well as BBQ pulled jackfruit for meat-free guests. Each dish will be slow-roasted to perfection, expertly carved, and served with fresh bread rolls, including a gluten-free alternative. Alongside the mains, we will also provide a selection of side dishes, including mac and cheese, potato salad, crunchy coleslaw, and seasonal vegetables. What makes this menu so delicious is the fact that it is served with a selection of Hog Roast Barholme's secret sauces, including Smokey sweet BBQ glaze, Cajun hot pepper sauce, and hickory bourbon BBQ sauce.
This will create a delicious and versatile menu, with a dish for every guest to enjoy. When providing community catering, it is important to provide dishes that can be enjoyed by guests of all ages- and this is a Hog Roast Barholme speciality.
Are you planning on hosting a community based event this winter? If so, get in touch with Hog Roast Barholme today to arrange your catering. No event is too big or too small for our team and we can provide catering across the country. Simply let us know your party size, date, and location and we can get to work.