We're pleased to announce that Hog Roast Scunthorpe had a crackling time last weekend, catering for a 40th birthday party close by!
The special event, which had been organised by Mick, as a surprise for his wife, Lauren, called for one of our incredibly tasty menus. And so, after discussing the client's goals for the occasion, and more importantly, what kinds of flavours Lauren, herself, would like to see included in the feast, Rob, our catering manager, was able to make a spot-on menu recommendation.
Taking Mick's budget on board, along with the age groups of the guests he had invited (a mix of adults, kids and grandparents), Rob was confident that our Alfresco Menu would best suit the celebration, as it offers a stunning blend of rich flavours, served in a way that makes guests feel completely at ease. The customer also loved the sound of the spread, and with Rob on hand to juggle all the complexities that catering involves, Mick, divulged to us that he had never felt so relaxed planning an event before – which was certainly a huge compliment for us to hear!
The preparation for the birthday lunch/dinner took all morning, and thankfully, Mick had been able to get Lauren out of the house for a few hours, allowing Hog Roast Scunthorpe to do their thing and for Mick to decorate the garden with balloons, banners and iridescent streamers. So, when Lauren did eventually return home, she was greeted by a big surprise!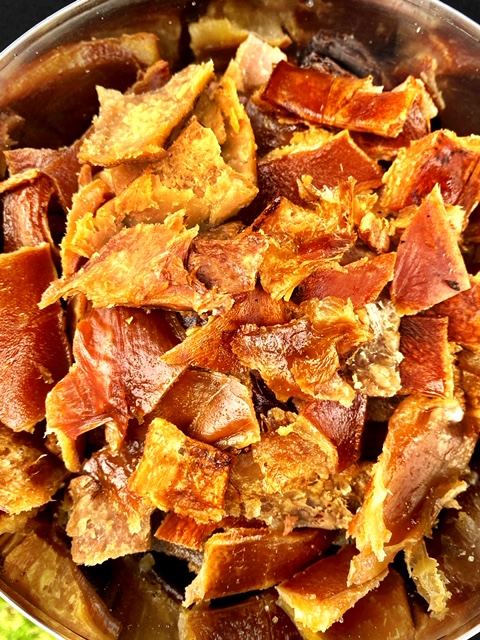 Hidden guests jumped out and began singing happy birthday to the speechless Lauren, and, after they finished, and the initial shock had worn off, Rob presented the birthday girl with the first plateful of pulled pork, crackling, applesauce, salad and roasties. The guests quickly followed suit, eagerly tucking into the Italian antipasti platters and hog roast, which was later followed by yummy profiteroles and handmade individual cheesecakes.
Mick was so pleased with everything Hog Roast Scunthorpe served on the day, which made Lauren's special birthday celebration all the more, well, special. The guests too thoroughly enjoyed the feast, especially the children who had never indulged in a hog roast before!