With lockdown restrictions across the country easing, the government are now advising that workers return to the office, rather than continuing to work from home. While some employers may continue to advise their staff to work from home, others will be more than happy to welcome workers back to the office as soon as possible. To make the transition a little easier, Hog Roast Wragby recently catered for an office lunch in Lincolnshire.
Returning to the office is a different experience for everyone, with some employees ready for the change, and others missing the ease of working from home. Lisa runs an office in Lincolnshire and was tasked with motivating her 75 staff as they return to the office, making the transition as smooth and enjoyable as possible. One of her ideas was to provide a delicious lunch for her employees, with the help of Rob from Hog Roast Wragby. They decided on our Classic Slow Roast menu since it provides a simplistic yet delicious meal.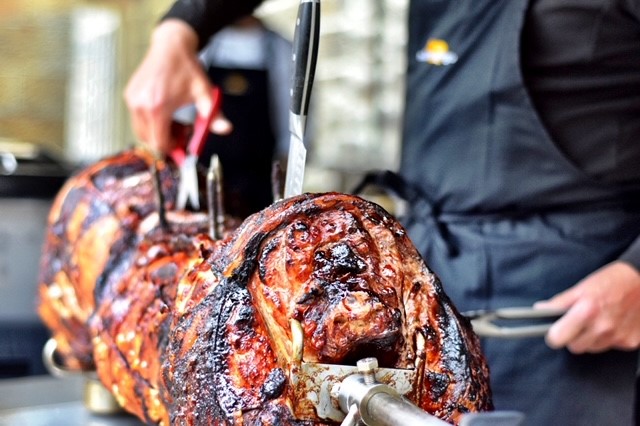 The employees returned to the office in July, and we arrived early on the day to prepare our catering. Once our station was complete, we began to slow-roast the hog, ensuring that it cooked evenly and was packed full of natural juices and flavours. The hog was served with fresh bread rolls and wraps, including a gluten-free alternative. Alongside the main we also prepared fresh salad dishes and homemade chips, to create a tasty and balanced meal.
We served the catering buffet style at 13:00 and the employees were more than happy to dive in. It created a great talking point and was an ideal way to melt the ice on the first day back in the office. Our catering was enjoyed by all and it was perfect fuel for the middle of the workday.
Are you looking for a way to reward or motivate your staff? Hog Roast Wragby catering is just one of many great options to consider. With over 7 different menus on offer, we have one that is ideal for any style of event and a dish for every guest to enjoy. To find out more today, simply let us know your party size, date, and location and we can plan your ideal menu.