While discovering a reliable catering service can often be a similar experience to finding a needle in a very big haystack, fortunately for sweethearts, Jamie and Erika, their search was much smoother! With wedding bells on the horizon, the lovebirds were desperate to find a stunning menu that would complement their chosen theme and appease their 150 guests – some of whom were notorious for being fussy! After reading all about us via our website and social media channels, the couple approached Hog Roast Firsby where they were elated to discover that we offer menus suiting every style, budget and dietary requirement.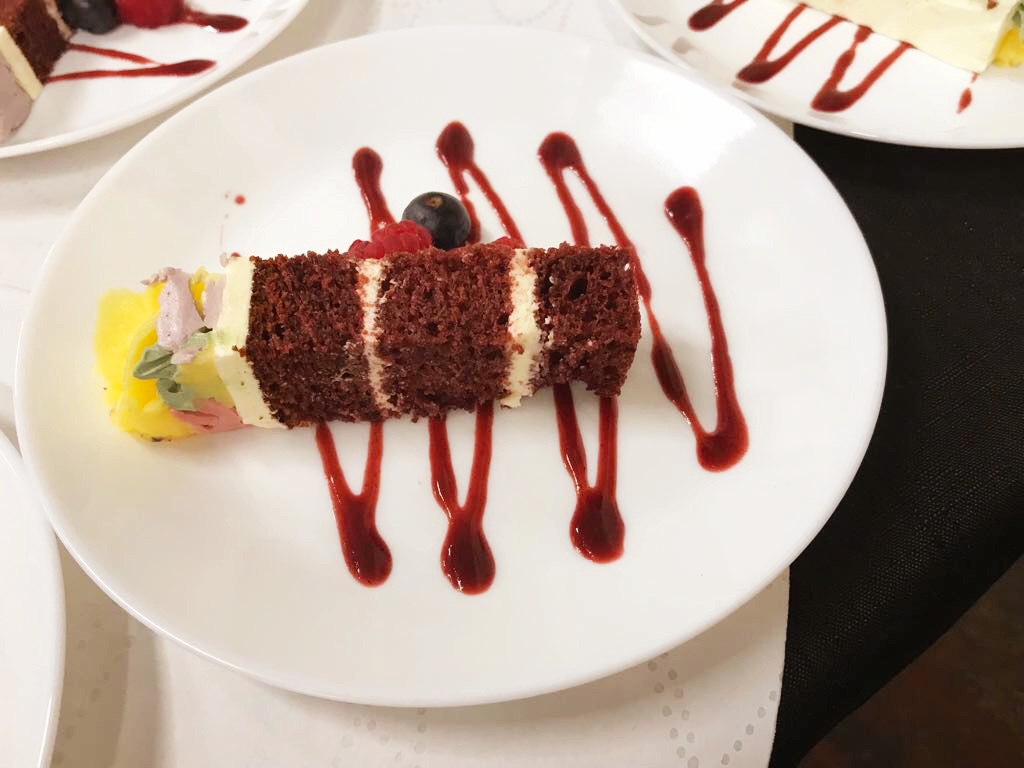 Having a potentially limitless selection of customisable catering packages to choose from allowed Jamie and Erika the freedom to select the ideal menu for their special day. After taking a few days to look over our options in more depth, at the recommendation of our catering manager, the pair got back in touch with Hog Roast Firsby to finalise their booking for our wedding menu 2; which offers two of our signature meat dishes, prefaced by a drinks service and canapes, with a wedding cake service to complete the experience.
Jamie and Erika were so happy with their choice, and on the day of their wedding, Hog Roast Firsby arrived at the reception venue to prepare the meal while the pair were busy exchanging vows. Working tirelessly, the catering crew cooked up a buffet of spit roasted pig with all the trimmings, succulent free-range chickens with chipolata sausages and a selection of cold salad side options, which were ready to be served just in time for the couple's arrival.
While the servers made their rounds, their hands full with trays balancing glasses of champagne and bite-sized appetisers, the newlyweds took their moment of freedom as the perfect photo opportunity. We're pleased to say, the couple couldn't have been happier with the service our team provided, and after the guests had polished off the last of the buffet, Hog Roast Firsby sliced the three-tier cake and dressed it in summer fruit coulis, ripe berries and a dollop of fresh cream.