Last Saturday's booking saw us cater for a group of wild animals! Okay, not really…But I'll bet that certainly caught your attention, though, didn't it?
Our Hog Roast Driby caterers were actually hired by Lindsey, who wanted us to cover the catering for a children's party that she was hosting in honour of her daughter Eleanor's 9th birthday. The theme of the occasion, as you might have already guessed, was jungle animals, which meant all of the guests who attended did so wearing animal costumes or outfits that resembled the patterns of their chosen wild animal. Some even went as far as wearing full head masks or painting their faces to accentuate their costumes.
Eleanor's birthday celebration was held at a nearby soft play area, which offered plenty of thrilling activities for her and her 20 guests to enjoy and on top of that, it fit the jungle theme perfectly! With lots of animal imagery, jungle-like climbing frames and ropes to swing from, the experience felt very immersive for the children.
After hours of all that running around, climbing on everything and playing party games, the children were understandably starving! So, they were incredibly glad to have Hog Roast Driby there to serve them a tasty meal.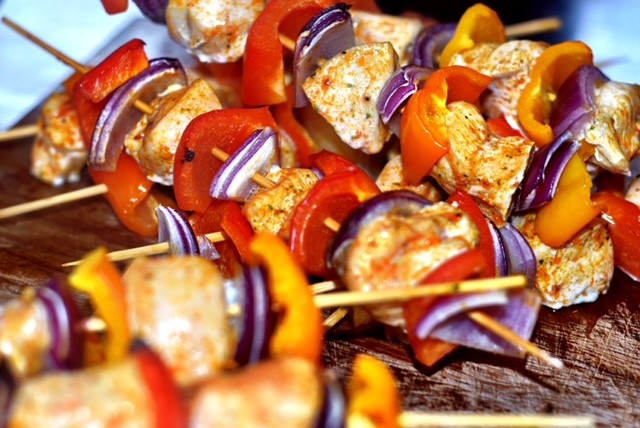 At the request of Lindsey, our team had whipped up a detailed buffet plan, which consisted of our delicious gourmet sausages, handmade 100% British beef burgers, chicken kebabs, succulent chicken burgers, juicy hot dogs, and vegan-friendly BBQ pulled jackfruit rolls. We also made sure to include a platter of fresh-made sandwiches for the children to dig into, as well as some side salad options, mixed fries and corn cobettes. Hog Roast Driby had also laid out bowls of crisps and sweets that Lindsey had provided, and our catering manager did the honour of slicing Eleanor's chocolate birthday cake (after she had made her wish, of course!), which was served with ice cream, whipped cream and fresh fruit.
The children, and more importantly, Eleanor, all had a fantastic day, and Lindsey was so grateful for Hog Roast Driby's involvement, which made the whole experience feel relaxing and hassle-free for her, too.