It was their daughters first birthday, so of course Natalie and Julian wanted to celebrate in style with all their friends and family around them. Their daughter Rose, named after Natalie's Grandma was their first child and also the first grandchild in both sides of the family too! So Hog Roast Partney were called upon to provide a fabulous feast for the whole family to enjoy. Julian had tasted of our hog roasts recently at a corporate event that his work had hosted and he was blown away by the flavours and quality our team provided on such a large corporate scale! After hearing all the reviews and Julian's personal review, Natalie instantly agreed that a Hog Roast would be the perfect choice for their guests.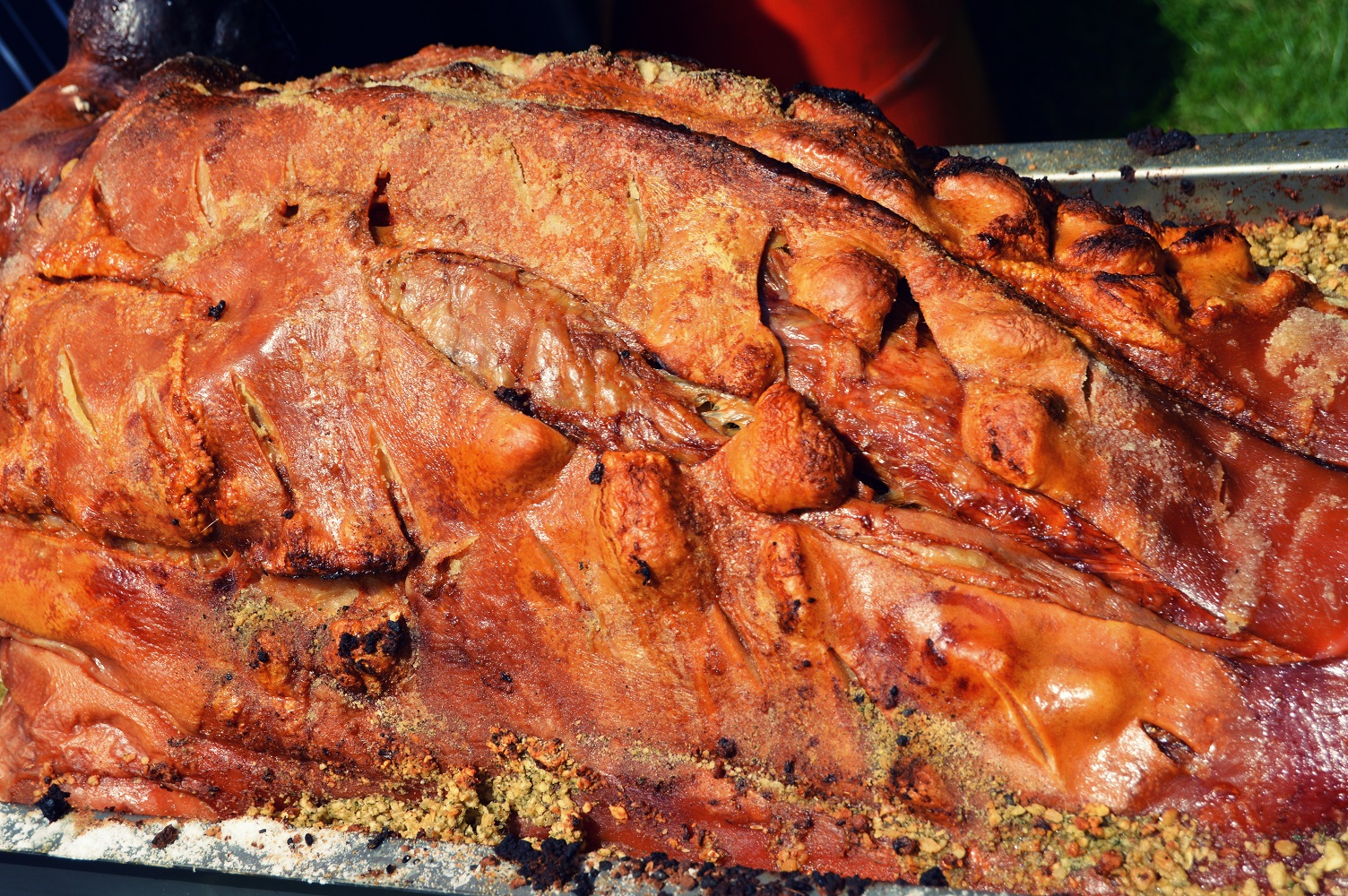 On the day the couple wanted to keep the menu quite simple but please all of the guests. They opted for the Classic Hog Roast Menu with chips alongside and a couple of hot dogs for the children. Natalie had provided a sweet cart and dessert station herself for the guests which looked fantastic stationed close to our gazebo! (She very generously bagged a selection up for our team to nibble on the way home which was greatly appreciated!)
Our Hog Roast Partney team had prepped exactly on time and we had 60 hungry guests all ready to enjoy their eagerly awaited meal, especially after Julian had been telling all the guests about how good it was last time. No pressure!! Of course though the crackling was cooked to perfection, juicy pork falling off the bone ready to pile into the fresh selection of bread rolls and wraps. Our portions are always very generous but always still expect a couple to come back for seconds, many guests were so full but just wanted to experience more of the flavour! We had a few portions of pork left which we left for the Natalie and Julian to keep but they let the guests take some home too. Plenty of pork sandwiches all round for a couple of days!