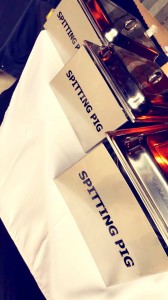 Hog roasting has been around for hundreds of years and is a traditional tried and tested method of cookery that's lowly roasts the meat to absolute perfection with little or no fuss involved, Hog roast Spalding can help you create an amazing backdrop for your occasion with one of our traditional hog roast cookers. Set in the county of Lincoln Spalding is an historic market town with some amazing produce available around the district, utilise this top quality livestock and combine it wait a spit roaster it compliments the cooker and gives you great tasting meats at a price not out of the budget range of most people. Hog roast Spalding is an established firm and we have years of experience in this field of catering and cookery.
All our staff are highly trained in all aspects of catering and all have quality control and food and hygiene training keeping in check with today's strict regulations in the field of cooking and will gladly assist you in creating that wonderful day and menu for whatever occasion you have upcoming on your calendar. Hog roasting is perfect for any event, we cover all areas including weddings, birthdays, work functions or even a small family get together like that summer BBQ, our hog roasters are so adaptable we can operate in most spaces big or small it wont affect the top notch quality food being served to you and your guests of choice. They really are that versatile they can even function at full capacity inside as well as out, the cookers are virtually self sustaining and smoke free so we can eradicate any worries about the British weather with our multi functional hog roast cookers.
Don't Want Our Professional Chefs To Cook? Hire Our Hog Roast Machines in Spalding
Some people love to cook themselves and we can also help you with that side of catering as we are offering you the chance to take part in a hog roast yourself and hire one of our state of the art hog roasters. Hog roast hire Spalding  can help you be Gordon Ramsay for the day and prepare and cook the produce of choice yourself the way you want and like it, remember as we said before our cookers are self sustaining so all you have to do is season the produce the way you want and let the traditional hog roaster do all the hard work for you, it really is that simple to pull off an amazing plate of food with out stress and worry. Hog roast hire Spalding can help you with catering woes and give you the means and method to pull off the BBQ of the year, with your guests loving the plates you have prepared for them with the best tasting food going guaranteed. As we said our staff are highly trained and will cooperate with you to ensure your day is an amazing one and we will gladly answer any questions about the produce we use or the equipment we deliver, we know every meat has a story to tell and we will gladly shed light on any subjects we can help you with.
Wonderful Produce All Sourced Locally
All our livestock and produce is sourced in and Spalding Lincolnshire and if you're local to the area you know that it has some of the finest farming lands in the country but don't think you are limited to just using pork as our versatile cookers can cook almost anything if it can be skewered it can be cooked on a traditional hog roast machine. We can offer you minted Spring Lamb which is succulent and juicy to the taste really benefiting a slow cooking, sure to be a crowd pleaser with your guests. Chicken is another meat and a great alternative to red meats, Chicken is also great for the smaller function when a pig is too much, we really do mean it when we tell you of our cookers versatility so the only thing holding you back is your own imagination. Turkey is another favourite with our customers and many a Christmas party has had the introduction of a traditional hog roaster and gives you party food with a difference. We also offer you salads and other none meat products to help take care of any vegetarians that might be at your event, we really do cover all the bases so what are you waiting for, let us do the hard work so you don't have to its that easy, sop don't delay pick up that phone and order a hog roaster today.