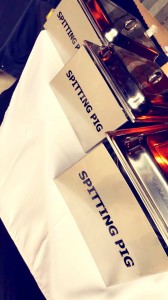 Hog Roast Sleaford is the number one spit roast caterer in the area of Lincoln and can offer you the chance to try our quality service giving you a break from problematic catering and food issues for any event that you may have planned now or in the future. Hog Roast Sleaford can help you kiss away those catering nightmares with our hassle free form of cookery with a twist, we help rid you of lots of problems that are associated with today's catering firms. We can eradicate staffing problems, all you need is one of our quality Chefs and quality roasters, we can guarantee that costs will be cut down, our hog roasters are very affordable so don't think this first class service is out of your budget, the chances are it is cheaper than what you had in mind. We promise you these things without worry because we know our versatile roasters are the best around by far and get the amazing produce of choice to your bellies without stress and worry.
Hog Roast Catering And Machine Hire in Sleaford
If you enjoy cooking yourself hog roast equipment hire could be the way forward for you. We offer you the chance to hire our state of the art equipment and give this time old traditional form of cooking for yourself, be the talk of the town by pulling off an amazing BBQ with a difference with our conventional hog roast cookers. Hog Roast Hire Sleaford offers you this chance and we will gladly help you with any preparation. Hog Roast Hire Sleaford brings the hog roasters to your venue with the produce of choosing, or alternatively you can provide your own meats and we just provide you with the cooker, its entirely up to you. The ambiance of a hog roaster really is unrivalled imagine soaking up the sun with the cooker doing the work for you while you soak up the sun and the drink, all you do is entertain your friends and family while the hog roaster slow cooks your chosen meat to absolute perfection, we promise you will be back again and again for thus reliable, original, first class service.
From Small Gatherings To Large Events, We Can Feed Any Numbers
We can cater for any size function with no problems whatsoever, our hog roasters really are that dependable and multi functional we can cook for 10 people or a 1000, one pig usually feeds up to 100 people with ease so all you do is count the guests invited then order a number of roasters suitable for the amount of guests, it really is that simple and straight forward. Catering really can be a nightmare with a lot of catering firms really not hitting the standard of what your day might require, weddings are a sure fire winner with a hog roaster giving your loved ones something different on their special day instead of cold butties and pies which seems to be the choice of most catering firms. Our hog roasters can operate in literally any space so don't let venue sizing worry you at all our hog roasters are so versatile we can also operate indoors relieving the stress of weather becoming an issue with your event, how many parties have you been to when the weather decides to spoil the fun with a sudden down pour well our roasters can be moved easily keeping you in control and not the weatherman, kiss more problems goodbye with our top of the range spit roast cookers.
From The Finest Hogs To The Freshest Produce
Produce is also very important and Lincolnshire has some of the best livestock available in the country, we only source our produce locally ensuring the meats arrive on your cooker in the freshest condition possible, we only select the best for you, giving the senses and taste buds a real treat they won't forget in a hurry. We can offer you other produce it doesn't have to be limited to pork, our cookers can cook any meats from a small chicken up to the larger cuts such as beef, we can also provide you with fine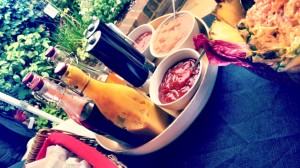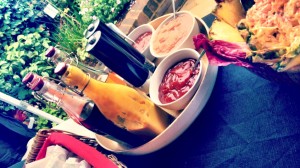 minted lamb another firm favourite with our regular customers, slow roasted to perfection Lamb is beautiful to taste and smell and will satisfy your guests young and old. Chicken is great for smaller functions or the smaller budget. Turkey is also a good choice for that Christmas function with a difference, any food tastes great on a traditional hog roaster its been around for a long time so if you haven't tried it yet you should be asking yourself why not?