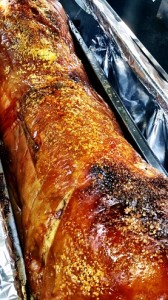 For many people in the United Kingdom, the old days of the corner shop died many years ago when the major supermarkets and high street stores started to make inroads in to smaller towns throughout the nation. They blame the big stores for the demise of the local shop, unable to compete with the huge buying power of the big boys. But some towns and villages have managed to fight off the march of the giants and, in some cases, are flourishing. Louth seems to be one of those places.
Louth is proud of its wealth of independent shops and has managed to retain a fair degree of independence on the high street. It certainly gives the town of sixteen thousand something to shout about.
Being different can certainly help you stand out from the crowd. It is something that has worked for Louth and it is now working for the hog roast hire Louth caterer. Actually, it is working for hog roast caterers across the UK, because it seems that people are being drawn more and more to what hog roast Louth has to offer as a special occasion food. So what is it that is making hog roast Louth events become more popular?
Special Occasions – Made for a Hog Roast Feast
Hog roast hire Louth is and always has been a great special occasion meal, it's just that it decided to take something of an extended break! Unfortunately, this led to lacklustre, bland catering at parties, events and functions for the last couple of decades. However, it seems that people are starting to see through the tasteless catering of the past and want to go back to basics, to more traditional, wholesome and freshly cooked solutions that actually taste like some love went into their preparation. This is the reason why the hog roast hire Louth caterer is back and means business.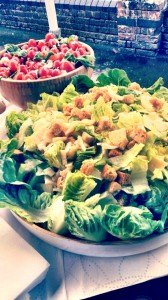 Are you looking to plan a special event? Special birthday coming up? What about an anniversary? Maybe the work 'do' needs organising? Whatever the occasion, make sure it's a hog roast Louth event. It's a lot easier and more affordable than you may have previously thought.
Now, before you stop me, I did indeed say 'affordable' and that's because hog roast really is affordable. Here's why. Hog roast is one of the few catering solutions that gives you freshly cooked food, a chef to take care of it all, quality meat and over a hundred servings. Yes, that's one hundred servings from one pig. That's enough for almost any Louth event you may be planning to organise.
The Quality of our Food Means Everything to Us
The quality meat is a very important factor, too. Great quality meat plays an integral role in any great dish and hog roast is no exception. Any good cook worth their salt will tell you that you only get great taste when you use great quality meat, so selecting a good quality pig is high on the chef's list of priorities, therefore only a quality pig is picked and always from a reputable meat supplier.
The importance of slow roasting for a hog roast is critical. Slow roasting is essential if you want your hog roast to be ultra-tender, super succulent and melt in the mouth magic tasting. It is for this reason that the pig roast Louth chef dedicates six hours to cooking the average hog roast. Six hours seems like a lot but it is what's necessary for the ultimate hog roast. Anything less and you simply end up with an inferior result. The hog roast chef won't let that happen because they are true professionals and dedicated to providing you with a quality hog roast each and every time.
Great Food Cooked Right in Front of Your Very Eyes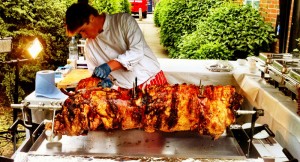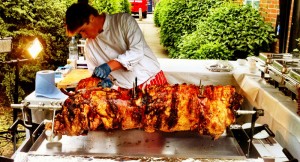 Hog roasting actually looks wonderful. If you have never seen a hog roast taking place, then you really should make the effort to see one the next time there's a hog roast in Louth (unless yours is next). The chef utilises a fantastic hog roasting machine to cook the whole pig. This equipment helps the chef roast the pig perfectly every time, plus it also looks very impressive. There really is nothing quite like the sight of a whole pig cooking away…in fact it is only surpassed by the incredible aromas that it produces!
Hog roast really is a wonderful catering solution for any Louth special occasion. It gives you and your guests a little bit of everything, whilst being a little bit different. Fresh cooking at its best but in a special occasion environment with not a boring chicken drumstick or frozen pizza in sight. Make it a special night with a Louth hog roast!