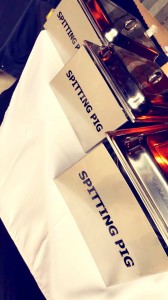 Lincoln is a market town so, as you'd expect, people do have access to a huge range of quality local produce round here.  All my pigs come from a reputable source a local farmer just a 10-minute drive away I get to select my pig and the size I need being able to select the pig is a great ethical feature we like to add to show our professionalism and to also ensure the pig is looking good and I think that's evident from the great flavours produced for all my hog roast Lincoln functions that this is the right thing to do when it comes to a pig roast Lincoln style.
Great Tasting Food Is Only A Call Away in Lincoln…
The locals like their big hearty meals so it is great when I get positive feedback at events saying how much they loved the taste of the hog roast Lincoln buffet, it seems to give me a sense of satisfaction and achievement as I have enjoyed the wonders of cooking form an early age. I think for any caterer, it's always good to have satisfied customers. It makes the job worthwhile. I've always loved my home town of Lincoln but now that I've managed to carve out a career here as a hog roast Lincoln caterer, I just so happen to love Lincoln even more. I've always wanted to work in my home town in this corner of Lincolnshire, but job opportunities have been thin on the ground here until I got in touch with the UK's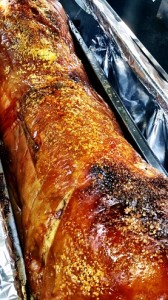 number one hog roast company. I never knew that there was so much involved. It's not simply a case of turning up, cooking the pig and leaving although some catering providers do offer this disappointing and poor service there is a lot more to it than that. We're not talking microwave meals here; this is six hours of tender loving hog roasting with your average pig serving 100 hungry diners with a crispy layer of hot bubbling salty crackling melting in the mouth of your guests.
You need to serve the meat at just the right temperature, and even then, it depends on how the meat is being served. For sandwich, it has to be hot. You see, the people of Lincoln may think anyone can be a caterer in the hog roasting world, but I know the truth. It's all worth it, of course because we never leave our customers unsatisfied or hungry we will bring enough food for those that enjoy the meat so much that they cannot bare to go without seconds. Those six hours of roasting deliver hot and delicious tasting hog for the good punters of Lincoln. The incredible flavours you get during the hog roasting process really are special. And I don't forget the crackling. My incredible crackling will take your breath away. Hog roasting really is versatile. I have done large formal corporate events in Lincoln as a sit down meal with real crockery and cutlery for some big professional companies (no butties were in sight there) and I have also catered for birthday bashes at kids' parties. Christenings, weddings, anniversaries…you name it, I have been a hog roast Lincoln caterer at them all, all over the area it seems that nobody can resist a hot snack whether it is winter or summer pork rolls are irresistible whatever time of the year it may be.
We Put Every Effort Into Our Catering To Make Your Event A Success
Being a successful hog roast caterer means putting in the hours to build up your catering business, maintaining quality and keeping busy during the quieter winter months too. The latter is simple; the people of Lincoln have been keeping me busy since day one. It seems that, with every event I cater for I get even more recommendations which means more hog roasting and more trips to different corners of the Lincoln r area.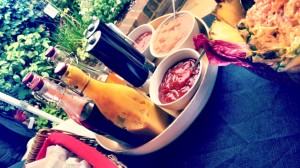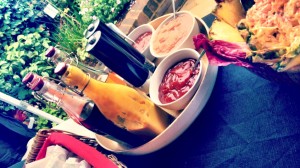 In these tough economic times, I think more and more people are turning to hog roasts for their event as it represents great food at an amazing price there are no cut backs with our catering it is quality all round no matter how many guests you are wanting to cater for. And seeing your meal cooked for you on the grand hog roasting machine provides entertainment, too.
If you need a hog roast caterer in Lincoln then you should give me a call, but the chances are that you – or your friends – already have my number in your mobile!