If you're thinking of having a hog roast feast at your next event (good choice, by the way!), then we're here to tell you all the reasons why entrusting your celebrations in the capable hands of the Hog Roast Edlington team is the best decision you could ever make for your special occasion! Ready? Let's dive in…
Ethical Ingredients
We live in a time where being more conscious of the environment around us and knowing where our food has come from is fundamentally important. And for this reason, paired with the fact that fresh food always tastes a million times better, Hog Roast Edlington hand-sources all of our ingredients from ethical-grade farms and outdoor markets in the local area.
This not only guarantees that the animals we use for meat have led good lives, but also that the farmers are paid fairly for their produce, and our customers receive the best quality food items possible.
Fresh Food, Cooked On-Site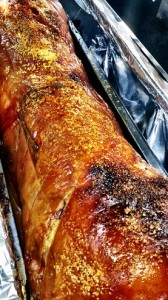 Unlike a lot of catering providers who pre-cook meals and heat up dishes on-site, Hog Roast Edlington is committed to cooking everything from scratch at your chosen venue.
If this means showing up 6 or 7 hours before your event commences, then rest assured that is exactly what we'll do in order to ensure you and your guests get the chance to experience a fresh-tasting, juicy hog roast. We even hand-prepare our own starters, sides, gourmet burgers and sausages, bread rolls and desserts.
Catering For Everyone
We know that choosing a menu is rarely an easy feat – especially if you have a wide range of dietary needs to think about. But whether you've got veggies and vegans on your guest list, fussy eaters or those with allergies to cater to, you'll have no problem finding a menu that works for you when you choose Hog Roast Edlington.
We have a diverse range of catering plans available, which our customers find are wholly inclusive to their needs, but if you need something a little more specific, you can put together your own ideal spread instead.
Budget-Friendly
Some caterers charge jaw-dropping prices for their services, particularly if you require a dining plan that is tailored to your specific needs, but you won't find that problem at Hog Roast Edlington. We have something for every budget.