While it may well be a good idea for you to hire a Hog Roast Woodhall-Spa hog roasting machine, so you can have your own DIY, whether professional or domestic, it may instead be a great idea for you to buy one instead. If you're a professional caterer who's seen the need for more than the occasional rental for your customers, it could make sense to own your own equipment, for many reasons, including financial, and this can also be the case for some domestic cooks too. Our own range of machines work like conventional ovens, so you can use one to cook like you would use your own kitchen oven, but with ours, it could work out a lot cheaper to run over time.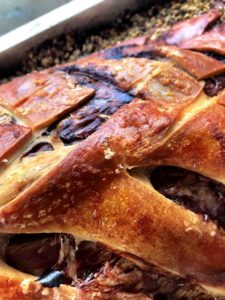 If you're thinking of purchasing your own, you are welcome to have a tour of our factory and have a look around our showroom, and you don't need to book an appointment with Hog Roast Woodhall-Spa – you can just turn up. As well as our own new and used machines, we also stock other brands, so that you have a comprehensive amount to choose from, and we can help you to decide, depending on your own wants and needs. While we champion our own top-rated equipment, if one of ours isn't right for you, we can always help you to choose a different brand instead.
One of our long-term Hog Roast Woodhall-Spa customers, Mitchell, already owns two of our smaller machines and came to visit us with regards adding a third, larger, machine to his collection. Now that his events and wedding catering business has grown, especially when it comes to more and more of his customers asking for hog and spit roast catering these days, Mitchell knows that a larger machine will certainly come in handy for bigger functions and weddings in the future.
After a tour of our factory (which he can't resist each time he visits), Mitchell had a look around our showroom and decided on one of our Platinum's – the ultimate in hog roast catering, as it can easily roast two pigs and cook a couple of hundred baking potatoes and four legs of pork at the same time. We know he'll love it!