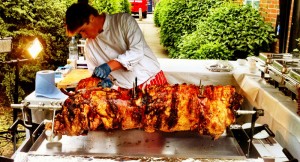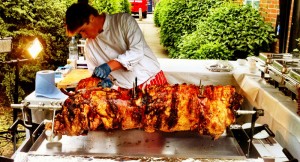 Modern buildings can be so very functional…and not much else. Prince Charles has never been a big fan of it and he is unlikely ever to change his mind with regards to that. One town that I am sure he and many other keen architectural historians would be more than happy to spend a few days in is Stamford.
Stamford in Lincolnshire is not simply home to getting on for twenty thousand people but also to some rather wonderful Medieval buildings including five Medieval parish churches. It is no surprise that the town was one of the first to be designated a conservation are back in the sixties.
Hog Roast Stamford – A Centuries Old Favourite
It is therefore probably quite apt that a town of such rich Medieval history should also have a hog roast hire Stamford caterer on its doorstep. After all hog roast was indeed a Medieval dish. It is very likely that hog roast Stamford events have been taking place in Stamford for centuries and, thanks to the hog roast caterer, they are likely to continue for many years to come.
Hog roast is a superb option when it comes to finding a catering solution for a big occasion. Whether it is an anniversary, work event, a significant birthday, or a wedding, there are always plenty of reasons why you should organise a hog roast Stamford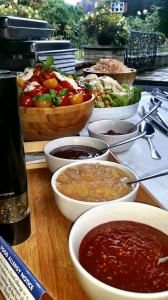 event. Enlist a hog roast hire Stamford caterer's help and you are well on your way to a night to remember for a long time to come.
The key to a wonderful hog roast Stamford is a wonderful pig, but not just any old pig, mind. Hog roast chefs are very particular about the ingredients they use so the pig has to be absolutely spot on. For this reason, the chef will always get the pig from a reputable supplier, which ensures that the hog roast you will be tucking into will not just be cooked well but be cooked using quality meat. Very important indeed.
Modern Hog Roast Machines And Professional Chefs
If only it was as simple for the hog roast Stamford chef as choosing the right. Unfortunately, there is a lot more work involved when putting together a Stamford hog roast, but modern technology does come in handy with the cooking process at least. Now, back in Stamford Medieval times, a huge spit and open fire would be the place to cook the hog roast. Fires need constant attention and can be a little erratic to say the least. This is where the hog roast machine comes in ever so handy. It does away with the open fire and instead provides a rather attractive looking mobile spit for the whole pig. It also has regulated cooking so the chef can keep total control over every aspect of the hog roast, thus ensuring that the pig is cooked beautifully…and that includes creating the all-important crispy crackling. You can't possibly have a hog roast without crackling!
All this incredible cooking using the fancy machine does take a bit of time though. What you have to remember is that this is a whole pig that is being cooked for the people of Stamford, not a few ribs or a couple of chops; a whole pig. It's therefore only to be expected that it will take some time. Six hours in fact. During that slow six hours, not only is the meat being cooked but the time allows all the flavours inside the pork to really mature away and enhance the meat to a wonderful degree. You only have to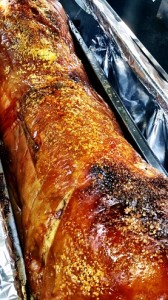 smell the incredible aromas coming from a hog roast hire Stamford to know that the meal that is coming is going to something rather special indeed. And before you start panicking thinking that there's no way your guests can wait six hours for a meal, don't worry. The chef will have started the pig roast Stamford off beforehand, so when your guests arrive, they will see it being finished off in the last stages of cooking. Otherwise it would be a very long night!
There you have it. Hog roast really is a meal fit for a Medieval town like Stamford and of course for all your occasion and function guests. It's a meal made from quality ingredients including the finest quality meat and one that has taken hours to prepare rather than minutes in the microwave. It's a meal packed with wholesome and intense flavours rather than additives. In short, hog roast is a really great meal for any event and certainly one that you should consider for your special occasion.