Being a care home worker, while rewarding, is no easy feat! Between working long, tireless hours and caring for some of the most vulnerable people in our society, it can also be a mentally, physically and emotionally demanding role which, up until recently, didn't receive enough recognition. So, it was a huge privilege for our Hog Roast Spalding catering team to be able to give something back to some of these incredible workers by serving up our Hog Roast Dining Experience Menu at a staff event that was hosted by a nearby care home!
Amelia, the care home manager had planned and organised this event as a means of recognising and rewarding the hard work of her staff. And because nothing is quite as rewarding as the taste of great food, she had asked for us to treat the workers to a well-deserved three-course meal last weekend.
Our catering manager, Rob, and the rest of the Hog Roast Spalding gang were up to the task, and working hard to deliver an epic feast in time for each of the two serving times that Amelia had chosen, the first of which was set for 1 pm, they spent the entirety of Saturday morning working their aprons off to transform the farm-fresh ingredients into an irresistible banquet of scrumptious foods. And after several hours, their hard work came to an end and they were ready to present the results to Amelia and her staff!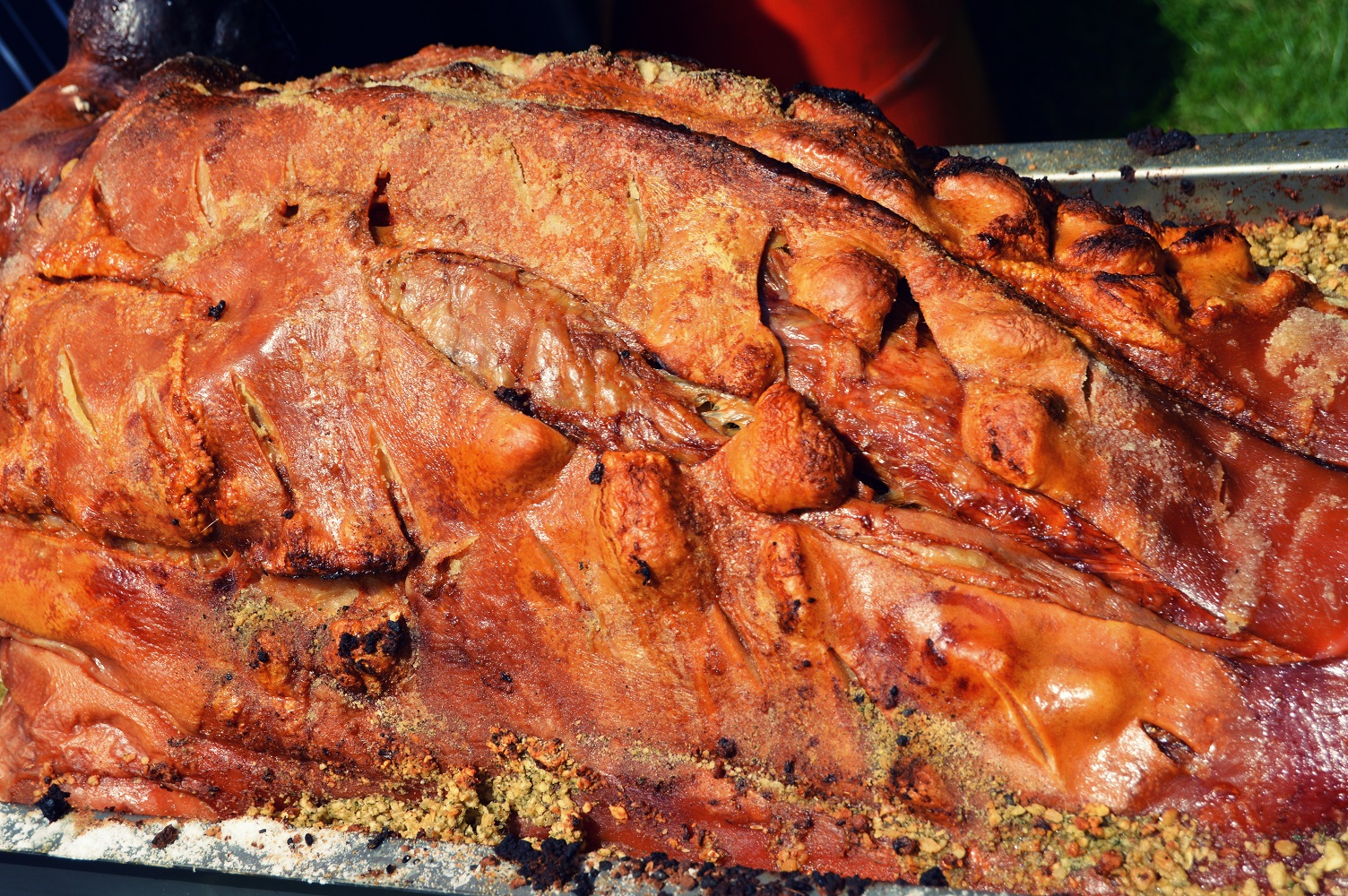 As the first group of workers entered the dining room, they were offered a choice of homemade canapés from our waiting staff before the main course options were served. For the main, our caterers had prepared a traditional hog roast with all the trimmings, BBQ 100% beef handmade burgers and a vegan-friendly option of grilled vegetable kebabs with tzatziki dip and flatbreads. Each option was presented with a choice of salad options, coleslaw and roasted new potatoes in a garlic and herb butter, which added extra depth and flavour to the meal.
Everyone was really impressed with the food that Hog Roast Spalding served, and they were even more delighted when our team rolled out the summer pudding and cheesecake desserts, which they all agreed was the perfect way to end the hearty lunch!