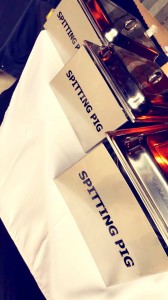 Hog Roast Scunthorpe has been making an outstanding name for itself from each event we cater at with the increased demand for beautiful Hog Roasts in the area our catering team just seems to be growing and growing to cope with the company's growth, there is a lot going on around Scunthorpe at the moment with the growth of business with a bustling high street with lots of local businesses making their mark in the area which is brilliant. Scunthorpe also has decent attractions dotted around the area for the younger generation to enjoy during the summer months when they are open it also has a huge multiplex cinema near the town centre along with the popular music venue The Baths Hall which has been re-opened for nearly a year now after renovations that were done in 2007 bringing much more attraction to the town centre so people come to have a look around from the nearby towns. Scunthorpe is home to its own football team which they are very proud of Scunthorpe United from being down in the basement league to managing to fight their way into League one in 2006 which was a huge achievement for the club. It is obviously a big thing for the community as they continue to support their town representatives and is great for the football lovers that live here too.
The Distinctive Aroma Of A Hog Roast in Scunthorpe
When it comes to great service in the catering industry, hog roast Scunthorpe have an excellent reputation of delivering brilliant quality produce and terrific cooking every time we turn up at an event but with the amount of experience we have gained from catering for so many events our skills have evolved and continue to increase as we continue to strive to be the best we possibly can be. We have an extensive list of menus to choose from on our website to help you and give you an idea of the type of catering we can come up with we can create just a general and simple hog roast to our more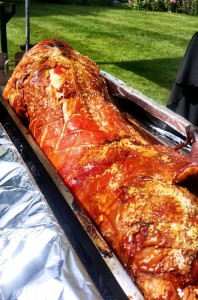 extravagant wedding menus for those bigger events there is something for everyone and most certainly something for everyone's budget, the best part is that you don't just have the option of a spit roasted pig option you can choose from pork, beef, chicken, turkey and lamb so even if you're not fond of pork there is something else that will definitely take your fancy, there is also the choice of a BBQ on our menus where you can choose from BBQ classic such as burgers, sausages, kebabs and we even do a delectable range of our awesome canapés which are prepared fresh and served by our staff that will cater to your every whim we can add almost anything you can imagine to your menus so do not hesitate to ask about adding more to your chosen option.
You Do The Booking, We Do The Cooking
Hopefully when it comes to you looking for a capable company for your special event that can cater for large or small events, give hog roast Scunthorpe a call today we are sure we can wow your guests with our great approach to service and customer satisfaction. We can customise our menus to suit any taste and any religion (for those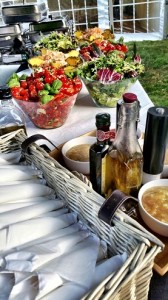 that do not eat pork other meats are available) as we know that it is sometimes a big deal to make sure things are right for you and dietary needs catered for on the day too, hopefully with all this in mind you will have us on your speed dial for the future as we will do everything within our power to make sure that we can make any day we cater for a day to remember. If you have decide you would like to use our catering services for you event this is great news and you have made the correct decision as we never let our clients down when they book with us however please think of booking with us soon as we are in high demand at the moment and have to give the news of been booked up on a certain day to people that have left it to the very last minute we are getting very busy so either give us a call or even catch us by email to organise your dream event we hope to hear from you soon to bring you the best service in the area.