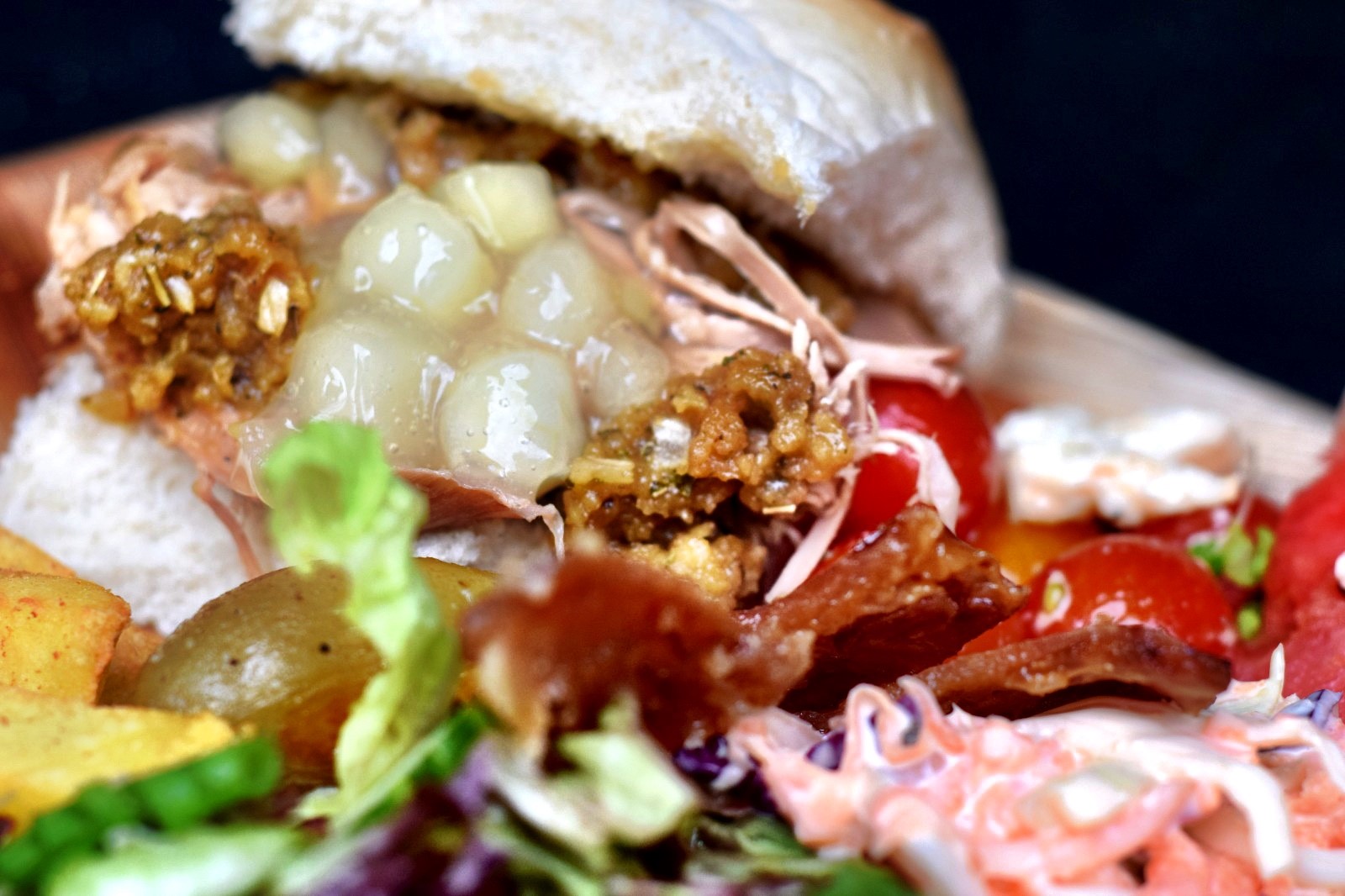 If you are planning any kind of event in this busy market town and you would like to treat your guests to a superior dining experience, then you have definitely come to the right place. The Hog Roast Retford team can provide creative catering solutions for any type of event in the area for any amount of people. We have complete flexibility when it comes to the locations we can cater in and the type of events our food is suitable for. Not only do we supply the best hog roasts in Retford and beyond, we also have a diverse range of menus that are great for both formal and informal occasions.
There are several reasons why our pork is so good. The quality of our ethically-reared meat is second to none and we are always very prudent when selecting all of our ingredients. We also have the most advanced roasting equipment available on the market and of course, incredibly experienced chefs who are experts in preparing not just pork, but any joint of meat until it is melting in the mouth and brimming with natural flavour.
The Best Hog Roast Caterers In Retford
Here at Hog Roast Retford we realise that contemporary diners have increasingly varied tastes and dietary needs, which is why we offer such a wide variety of dishes on all of our menus. In addition to providing the best slow-roasted meat in Retford, we also have a wide range of vegetarian options for all of our side dishes, mains, starters and canapes as well as dairy and gluten-free substitutes if required.
We can also present and serve your food in a number of different ways depending on the theme of your event and the level of formality you require. If you would like your event to have a laid-back feel, you can treat your guests to one of our awesome freshly made buffets where everyone can dig in and help themselves. If you have something a bit more sophisticated in mind, one of our elegant 3 course meals with welcome canapes in ideal. We will even supply our own team of professional events staff to provide attentive service from start to finish.
The Hog Roast Retford team have the diversity, versatility and creativity to make any event in the area a huge success.