With residents all over Friskney eager to enjoy a festive roast, our Hog Roast Friskney team was even busier than the Easter Bunny this past bank holiday weekend – and as always, we loved every minute of it!
In the weeks running up to the celebrations, our customer service team responded to several booking enquiries, which came from both new and existing customers; all of whom had eagerly chosen to take advantage of our unmissable Easter deals and indulge in one of the many stunning meat-focused menus we have on offer here.
Of course, with lamb being the most traditional meat of choice for the majority of patrons at this side of the year, our crew found themselves spit roasting a whole lot of English lamb, which they had studded with garlic and rosemary seasoning, before serving the finished result with Yorkshire puddings, mint sauce, roasted new potatoes and freshly-tossed salads. Meanwhile, other clients had asked for our classic slow-roasted pig, which as always was cooked to absolute perfection and presented with sage and onion stuffing, homemade applesauce and the famous crispy crackling you've likely heard so much about. Like those who opted for the spring lamb, the one's who ordered pork also received refreshing salad and potato sides.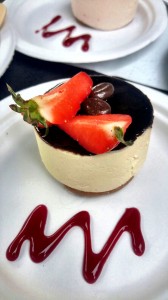 Working from Good Friday right through to Easter Monday, Hog Roast Friskney was like a whirlwind. Between cooking up perfectly seasoned, aromatic meats and accompanying dishes, to delivering the finished results in their still-steaming-hot state to our customers' homes, our crew worked together as one unstoppable force. And on top of the hearty main courses, they had even found time to hand-prepare some tasty dessert options, which had been asked for by the select handful of customers who had arranged for maximum-sized bubbles to attend their at-home celebrations.
Hog Roast Friskney's teamwork, dedication and superior attention to detail resulted in a gorgeous selection of extremely palatable foods, which were delivered to each household in perfect time for each individual celebration to start. We're also pleased to announce that everyone thoroughly enjoyed the meals we presented, and many have since left wonderful feedback and promised to return!