Being a catering service is great; and not just because we get to spend our days cooking fabulous food! While that's definitely one of the perks, along with meeting plenty of vibrant and interesting people, the other is that we get to explore more of Alford than most people.
You wouldn't believe how many incredible places are right on our doorstep, such as the old Manor House on West Street. Thought to be the oldest thatched manor house in England, this Grade II listed building, which was originally built in 1611, and is now run solely by a dedicated team of volunteers, is a prime location for all kinds of events, not least of all weddings!
If you've never had the pleasure of visiting Alford Manor House, it's like taking a trip back in time, and that's exactly the kind of vibe Emma and Bill had wanted at their traditional wedding.
In the lead-up to their nuptials, the happy couple had gotten in contact with our team here at Hog Roast Alford. And after spending a little bit of time talking through and considering their options with our catering manager, Rob, they hired us to handle the food at their reception.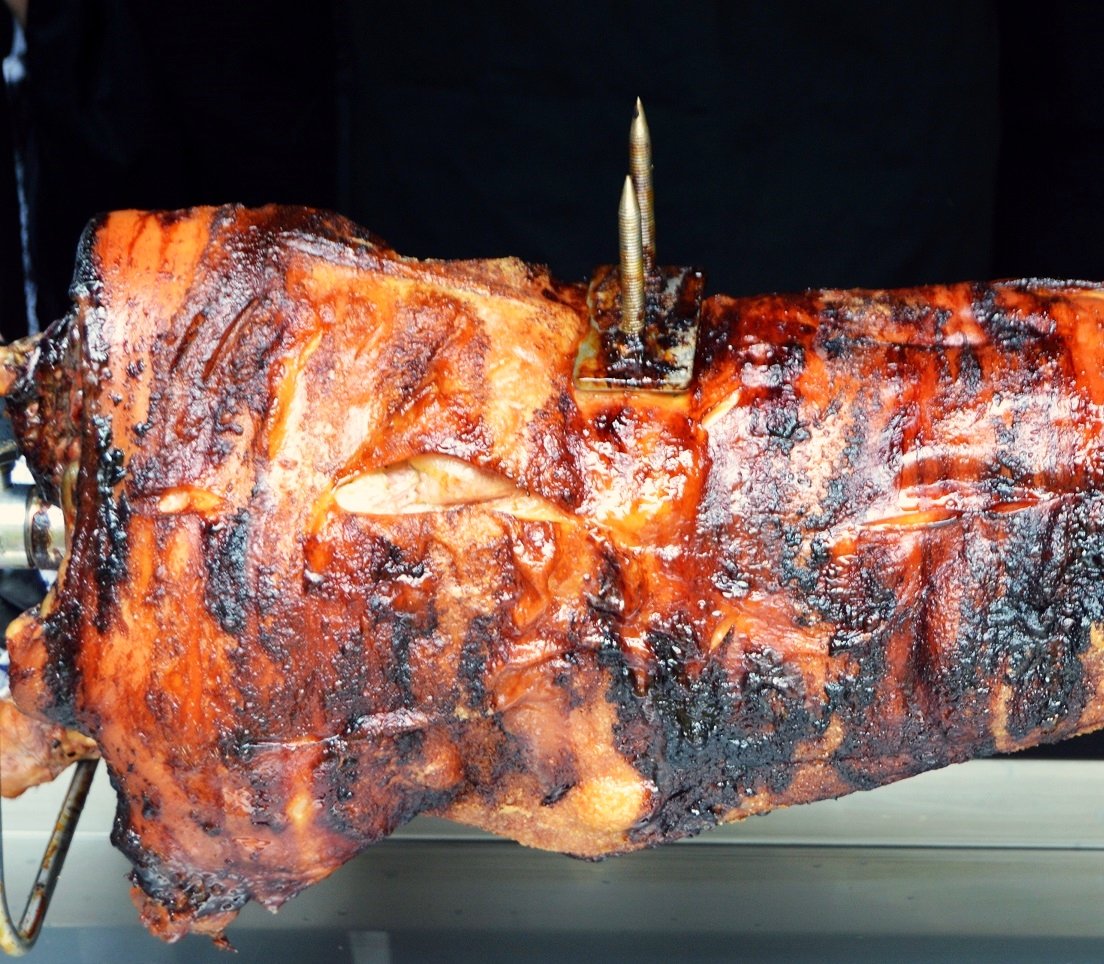 The wedding went ahead on the 14th of April, and gearing up for the 2 pm serving time, our Hog Roast Alford team had arrived at the venue bright and early to make sure the food was ready on time. Making every minute count, they worked tirelessly to prepare the Classic Hog Roast Menu, which on this occasion, consisted of a full-size hog, slow-cooked to perfection over real flames, with sage and onion stuffing, crackling and applesauce.
To make the meal more inclusive to the needs of every guest, our team also whipped up a batch of grilled vegetable skewers, some of which included halloumi and some which didn't, a mix of sweet potato and traditional fries, marinated grilled chicken and veggie skewers (and some plain ones), and gluten-free rolls.
Everything was served using our eco-friendly bamboo crockery and cutlery, and the guests were delighted with the results! The food was splendid, and with something for every taste, Hog Roast Alford succeeded in making everyone feel included.